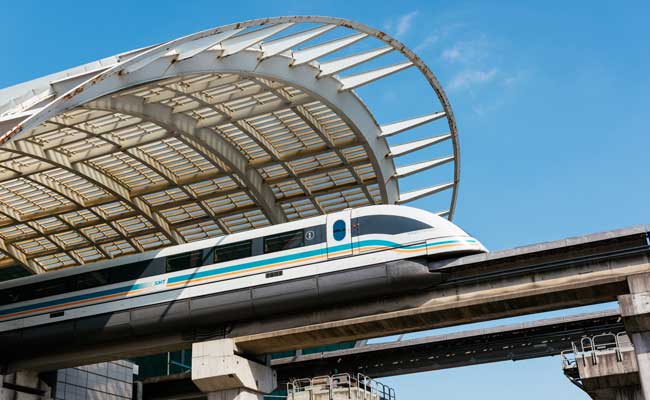 New Delhi:
Six firms including two offshore companies have evinced interest to partner with Indian Railways for developing levitation based train systems.
Railways had floated global Expression of Interest for major players involved in levitation-based train system for developing, constructing and running an ultra high speed rail system in India on a public private partnership basis.
However, only two global players - American Maglev Technology from USA and Swissrapide AG from Switzerland - responded besides four Indian firms including BHEL showed interest in the project.
Railways is looking for an average speed of 350 km per hour and a peak speed of approximately 500 km per hour for the levitation-based trains. The last date for submission of Expression of Interest (EoI) was September 6.
The EoI was opened today and six companies have come forward showing interest in the project, said a senior Railway Ministry official involved with the project.
The official said the next step is to seek the request for proposal from these companies.
Besides transporting passengers, railways plan to use such trains for faster movement of goods. There will be a 15 km long rail track constructed for trial of such train.
However, the official said the route for levitation-based train has not been identified yet adding it will not be part of the railways system and a separate body has to be created for its coaches, track, propulsion, access control system.
He said it is likely to be on a joint venture model and railways will be a technology partner in the project.
According to a rough estimate, it will cost about Rs 150 crore for constructing one km of elevated high speed track for levitation-based train.