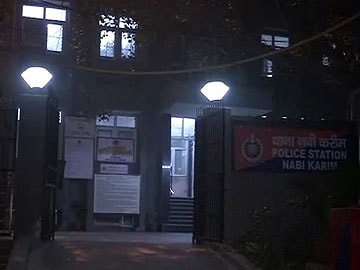 New Delhi:
A Danish woman was allegedly gang-raped in Delhi late last night, the latest high-profile case of sexual assault in the country. The 51-year-old woman was allegedly attacked by a gang of eight men after losing her way to her hotel in Paharganj, a popular backpacker area.
All eight men have been identified but have not been found, said police sources to NDTV.
The woman has told the police she was held by the men between 4 and 7 pm after which they abandoned her. She then took an auto-rickshaw to her hotel where she confided in a fellow tourist, who asked the owner to phone the police. She says she was robbed and beaten too.
"When she came, she was crying and not in good shape," said the hotel owner.
The woman had approached the group for directions near the New Delhi Railway Station after visiting a museum, but they took her to a secluded spot before raping her.
The woman arrived in Delhi on Tuesday after visiting the Taj Mahal in Agra. This morning, she took a flight back to Denmark.
The case comes weeks after a Polish woman was allegedly drugged and raped by a taxi driver while traveling with her two-year-old daughter to New Delhi.
The incident has left Delhi's ruling Aam Aadmi Party (AAP) on the backfoot weeks after it won massive popular support in state polls with its promise to make the city safer for women.
"Ask the central home minister. Delhi Police is under the Centre, not the state government, and it is unable to function effectively," said AAP's Kumar Vishwas, falling back on the same argument that the party had attacked Sheila Dikshit's Congress government for last year .
Last month marked the first anniversary of the death of a student who was gang-raped on a moving Delhi bus in an attack that horrified India and triggered massive protests that led to sweeping changes in laws on crimes against women. (
Candle-light vigils as Delhi's braveheart remembered
)