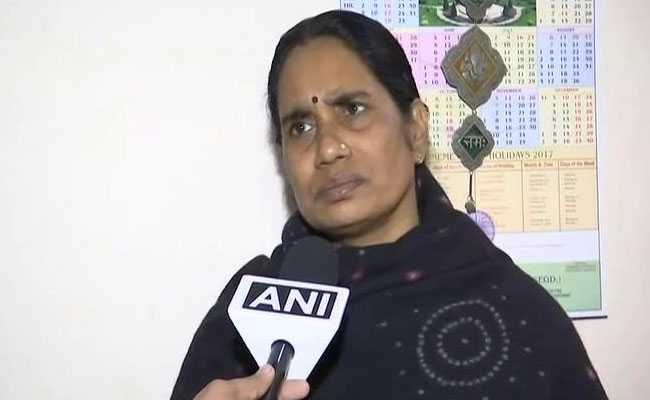 Highlights
Barbaric attack on Nirbhaya drew spontaneous protests across the country
Public pressure forced government to start fixing criminal justice system
But 1 in 3 crimes against women in metro cities still reported from Delhi
New Delhi:
In the months and years when her daughter died after suffering for 10 days, Asha Devi still had a lingering hope: That Nirbhaya's pain wouldn't go in vain. India had upgraded its laws for crimes against women, the Union government promised more boots on the ground and the city government, a rule that no bus could operate in the national capital without a CCTV.
"But today too we are standing where we were, in 2012," she said.
Five years ago, her 23-year-old daughter caught a bus home from the cinema after watching Life of Pi with a friend on 16 December 2012. There were all of six people in the bus including the bus driver. It started with abuses and assault. Over the next hour or so, her friend was beaten with an iron rod as he she was gang-raped. And because she had protested, an iron rod was also pushed into her that even severely damaged her intestines.
The barbaric attack drew spontaneous protests across the country, and public pressure forced the government to start fixing the criminal justice system and make the country safer for women.
"They said CCTV cameras will be put in buses. But they haven't been put... Whatever was promised, said, remained just that, a promise," said Asha Devi with a sense of disappointment and anger. Reported crimes against women haven't dropped either and the police, notwithstanding a law that makes it a crime for policemen not to register cases, are often far from prompt.
In neighbouring Uttar Pradesh's Banda district,
a 21-year-old who had been complaining
about a man stalking her, killed herself this week. Her family says the police hadn't acted on their complaint.
About 300 km away,
three men who had been raping a minor girl
for two months set her afire after she complained to the police.
And one in three crimes against women in all metro cities are still reported from Delhi.
"Crimes that are still happening against women," Nirbhaya's mother said. Except for the occasional remarks from politicians and government when they are prodded, "No one has said a word about them in these five years on their own or did anything," Asha Devi added.
With governments less than enthusiastic to make a change, Asha Devi this year decided to chip in and launched a foundation to help crime survivors. "This gives me purpose and solace. I know I won't get my daughter back but I began this foundation to help others raise their voice so that others don't go through the same thing," she told NDTV this week.