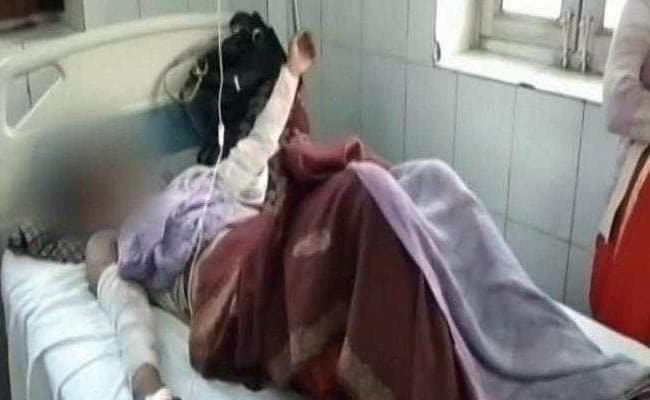 Mainpuri (Uttar Pradesh):
A minor girl in Uttar Pradesh's Mainpuri district was sexually assaulted by three men for over two months, and when she finally gathered courage to approach the police the accused set her on fire, police said.
The girl, who is undergoing treatment at a hospital with 40 per cent burns, told the police on Friday that the three men sexually assaulted her for more than two months after threatening to kill her parents. A few days ago, the girl told her family about her ordeal who decided to go to the police.
For two days, no action was taken against the three accused even after a complaint by the girl's family.
Infuriated over the girl for approaching the police, the three men stormed her house on Wednesday afternoon when she was alone and poured kerosene on her and set her on fire. The three accused are absconding.
"I had gone to the inspector in Mainpuri two days ago. They (accused) got to know about this. They came to my house today, my father, brother and mother were not at home. They poured some kind of oil on me, perhaps kersone and set me on fire," said the girl.
A sub-inspector has been suspended over the delay in taking actions, a senior officer said.
"The girl has got burnt partially. We have sent the girl for a medical examination and an FIR has been registered against the three men named in the complaint. We are trying to arrest them soonest," said OP Singh, a senior police officer in Mainpuri.