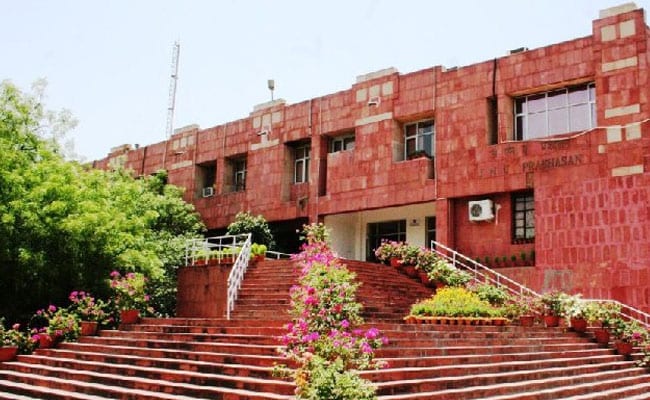 New Delhi:
Four Jawaharlal Nehru University (JNU) students have been fined by the authorities for cooking and eating biryani in front of the administrative building. Calling "the act serious in nature", the students have also been warned by the university "not to involve in such an exercise in future".
The incident took place on June 27 when the then students' union president, Mohit Kumar Pandey, and general secretary, Satarupa Chakraborty, had gone to meet the Vice Chancellor to put forth students' issues. After waiting for hours outside his office, around 11pm they decided to cook. The university authorities termed their protest as "violation of discipline and conduct" and ordered an inquiry.
The students were found guilty of cooking and consuming food near the administrative block. The students have been given 10 days to pay the fine ranging between Rs 6,000 and 10,000, "failing which stringent action would be taken", a notice by Chief Proctor Kaushal Kumar said.
Ms Chakraborty, who was also found guilty of protesting outside the VC's office earlier that day, said "such activities have been part of the JNU culture".
"Does a university proctor office run to monitor who cooks and eats biryani in a residential campus like the JNU where such activities are well-cherished practice, part of the culture and helped build up a community bonding among students coming from all across the country?" she was quoted as saying by news agency Press Trust of India.
(With inputs from PTI)