Highlights
He was referring to ex-Punjab minister Navjot Singh Sidhu, his wife
The third Sidhu is Harpreet Singh Sidhu, head of Punjab's anti-drugs STF
Mr Majithia's alleged role in Punjab's drug racket is back in spotlight
New Delhi:
Akali Dal member and former Punjab minister Bikram Singh Majithia, whose alleged role in the state's drug racket is back in the spotlight after
Arvind Kejriwal apologised to him
to get rid of a defamation case, told NDTV on Monday that "three Sidhus have colluded only to settle political and personal scores with me."
Mr Majithia was referring to Punjab minister
Navjot Singh Sidhu
who, along with his wife, claims to have seen police evidence implicating him in the drugs trade.
The third Sidhu is Harpreet Singh Sidhu, the head of Punjab's anti-drugs special task force (STF).
"I want to ask the head of the STF, who happens to be my estranged cousin, do ethics and propriety only work for other people in India and they don't apply on me," he questioned.
Last week, Arvind Kejriwal apologised to Mr Majithia for accusing him of links to the drugs trade. In return, the Akali Dal leader agreed to drop defamation charges against the Aam Aadmi Party (AAP) chief.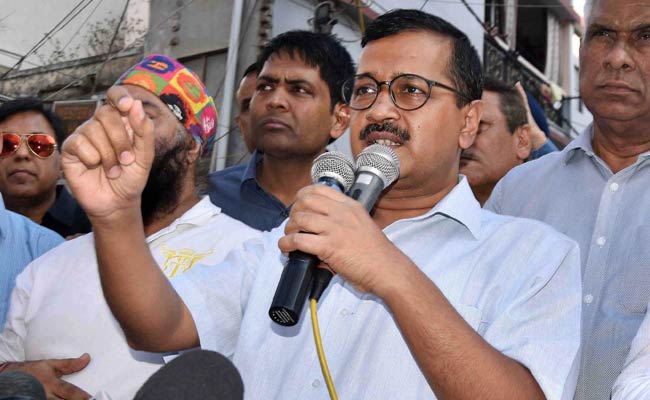 But Punjab minister Navjot Singh Sidhu, speaking to NDTV, said that Mr Kejriwal's apology was an act of cowardice. He claims that a "sealed" report presented by the STF to the Punjab High Court proves Mr Majithia's link with the drugs racket.
"STF goes to the extent of saying that his (Majithia's) own gunmen, his own vehicles with the red light were provided to those who sold drugs," he said.
Late last week, the Punjab government told the High Court that it has set up a two-member committee to examine the STF's findings on Mr Majithia.
But Mr Majithia seems unconcerned. "Not one court or agency with all these people making political statements have been able to prove what they say outside court. I cannot respond to political rhetoric", he said.
Mr Majithia did not entirely deny the suggestion that the apology from Mr Kejriwal was the result of backroom negotiations between AAP and the Akali Dal. "If he (Kejriwal) is a smart individual would he apologize without dong his homework? We went till the High Court. And when he could not give any proof, that is the time he realized that now after bail it's going to be jail. And that is the time he said sorry", Mr Majithia said.