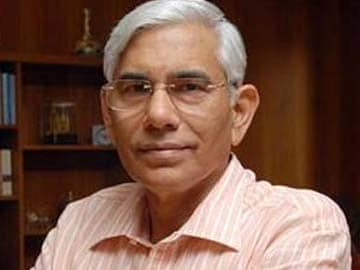 New Delhi:
Congress leader Sanjay Nirupam has sent a legal notice to former auditor Vinod Rai over allegations that he tried to pressure him in the spectrum scam case asking the former watchdog to issue an unconditional written apology.
Mr Nirupam has accused Mr Rai of "falsely and intentionally" using his name to boost sales of his soon-to-be-released book, "Not Just An accountant". He also alleges that the former auditor portrayed him as a person without any integrity and "denigrated the office of the Public Accounts Committee."
In interviews last week, Mr Rai, who was Comptroller and Auditor General during the Congress-led UPA's regime, said three Congress leaders, Mr Nirupam, Sandeep Dikshit and former law minister Ashwini Kumar had made a "futile attempt" at keeping then Prime Minister Manmohan Singh's name out of reports on the spectrum and coal scams.
Mr Nirupam and Mr Dikshit were reportedly members of the parliamentary Public Accounts Committee at the time.
The Congress has rubbished the allegations, pointing out that the scam reports became public before the two leaders joined the committee. ""Am I a fool to influence a report after it is out?" Mr Dikshit said on Friday.
Mr Rai's estimates of massive losses taken by the government in allotting precious 2G spectrum and coal blocks out of turn, without an auction, to private companies, left the Congress-led UPA government struggling with allegations of corruption till it lost power in May.
"If Manmohan Singh had stopped the 2G scam, the fate of his government would have been different," Mr Rai told NDTV today.