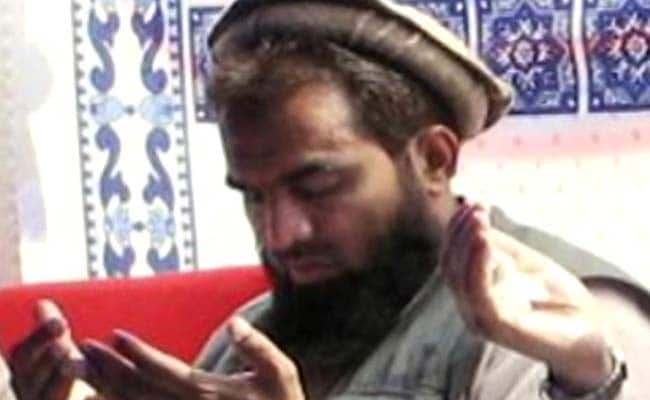 Islamabad:
Zaki-ur Rehman Lakhvi, the key planner of 2008 Mumbai attacks, today submitted an application with the Pakistan government seeking an end to his detention under a public security order slapped on him soon after being granted bail in the 26/11 case.
"We have filed a representation (plea) with the Interior Ministry against the detention of Zaki-ur Rehman Lakhvi under Maintenance of Public Order (MPO), which is illegal," Lakhvi's
counsel advocate Raja Rizwan Abbasi told PTI.
"Citing different references of law, we have requested the government to end Lakhvi's detention. If the government does not entertain our request then we will move the high court, challenging the illegal detention of Lakhvi," Abbasi said.
Islamabad Anti-Terrorism Court Judge Kausar Abbas Zaidi on December 18 had granted bail to Lakhvi citing lack of evidence against him, but before he could be released from the jail, the government detained him for three more months under Public Maintenance Order in Adiala Jail where the trial is being held.
However, there have been conflicting reports about the duration of his detention. Adviser to Prime Minister on National Security and Foreign Affairs Sartaj Aziz has reportedly said Lakhvi has been detained till the conclusion of the trial while according to prosecution chief Chaudhry Azhar, Lakhvi has been detained for three months.
Lakhvi's counsel Abbasi has said that Lakhvi's detention is for one month, which can be extended for further period.
Meanwhile, the government has so far failed to file a plea challenging bail to Lakhvi on the last working day for courts yesterday ahead of a two-week winter break, citing that the judge has not released the copy of the order.
The government may face problems in filing the appeal in high court against the trial court's order as the courts are closed for the winter break till January 8.
The courts during vacations only take up "urgent" cases.
The decision to grant bail to Lakhvi, 54, drew sharp criticism from India and surprised many for its timing, just days after Taliban massacred school children, in Peshawar.