Jaipur:
Highlights
Folk singer killed allegedly by priest in Rajasthan village
Priest has been arrested, faulted folk singer's performance
200 Muslims leave village, say they are too scared to return
After a Hindu priest and his friends allegedly killed a
Muslim folk singer
two weeks ago, at least 200 Muslims have fled their village in Rajasthan, the police said yesterday, and are living in a shelter for the homeless in Jaisalmer.
Trouble erupted in Dantal village near the border with Pakistan on September 27, when a local priest accused folk singer Ahmad Khan of making mistakes while reciting hymns to evoke a Hindu goddess.
Mr Khan, 45, was a member of the Langa Manganiyar community that has been singing Hindu religious songs and spiritual verses in temples and at festivals for generations. The priest, Ramesh Suthar, accused Mr Khan of not singing well enough, which meant that he was not able to harness supernatural powers of healing.
The police say the priest and his two brothers then killed Mr Khan. Mr Suthar has been arrested but his brothers are missing.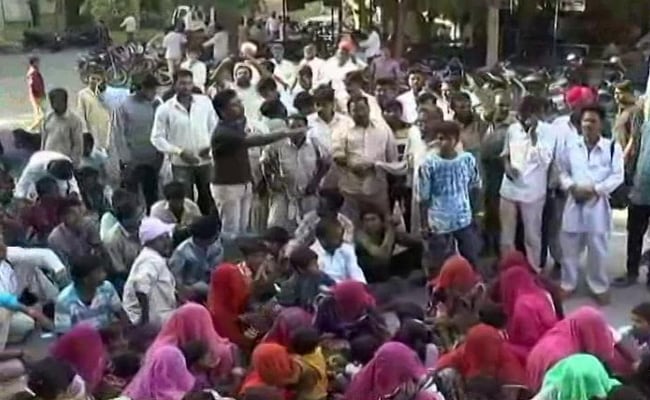 "The news of the murder triggered unrest between Hindus and Muslims who have been living together for generations," said Gaurav Yadav, a senior police officer investigating the case.
The 20 Muslim families who left the village have refused to return home- priests are powerful local entities who draw some of their influence from the accepted belief of their supernatural powers.
"We are being threatened. We fear for our lives we will not return to our village now," said Chugga Khan, the dead musician's brother.
District Collector KC Meena told NDTV, "We are trying to get the two communities to talk to each other so that the issue can be resolved.
With Inputs From Reuters
Get Breaking news, live coverage, and Latest News from India and around the world on NDTV.com. Catch all the Live TV action on NDTV 24x7 and NDTV India. Like us on Facebook or follow us on Twitter and Instagram for latest news and live news updates.