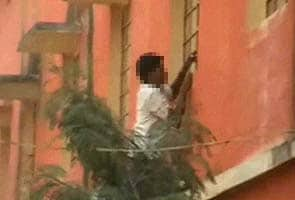 Chhapra:
On the first day of the Class 10 board exams, about 200 students were caught cheating at an examination centre in Chhapra, Bihar. All of them were disqualified. Around 100 parents and guardians were reportedly detained for helping them and were later released.
"The students were expelled on charges of adopting unfair means. Nearly 100 parents or guardians were arrested for abetment," an official of the Bihar School Examination Board (BSEB) said, according to news agency IANS. The board held the English exam on Wednesday.
Many of the students did not even bother to cheat surreptitiously. Only some were caught with hidden notes; others brazenly put them on their desks and copied. Anxious parents did not pace outside. They stood near the doors of the centre and passed on notes to their wards inside.
People were caught on camera scaling walls of the building to communicate with students inside the examination hall. Some students even allegedly tried to bribe policemen standing guard to help them cheat.
Mass cheating was not reported in Chhapra alone. There were similar reports from Shekhpura, Muzaffarpur, Darbhanga, Gaya, Patna, Jehanabad and Bhagalpur in the state.
The board said over 30 lakh students across Bihar are appearing for the Class 10 exams.