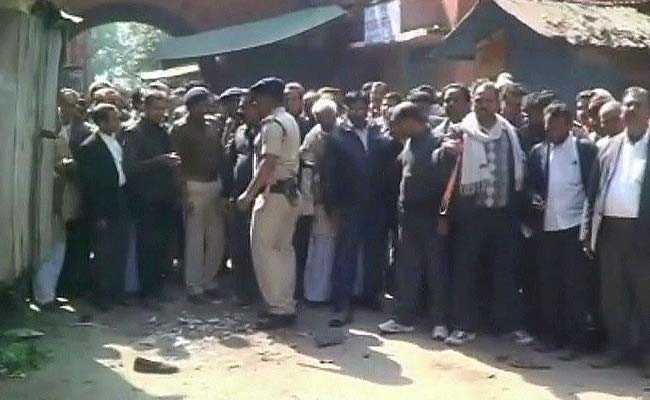 Patna:
Two persons, including a woman, have been killed in a bomb explosion in a court in Arrah in western Bihar this morning.
The police said a woman was carrying the bomb and was killed when it exploded. 16 people have been injured, of these the condition of three is said to be serious.
"One woman and a policeman died and I can confirm that the woman was carrying the bomb," Additional Director General of Police Gupteshwar Pandey said.
Police suspect that the woman had bombs strapped on her body. She is yet to be identified.
Mr Pandey said it was not clear whether the bomber had intended to carry out a suicide attack or whether the device had exploded prematurely.
"All other details are still sketchy as officers are on the spot and carrying out the initial investigations," he said.
The court premises has been sealed and a forensic team rushed from Patna to examine the evidence on record.
There is a nationwide security alert ahead of US President Barack Obama's visit to India which begins on Sunday.