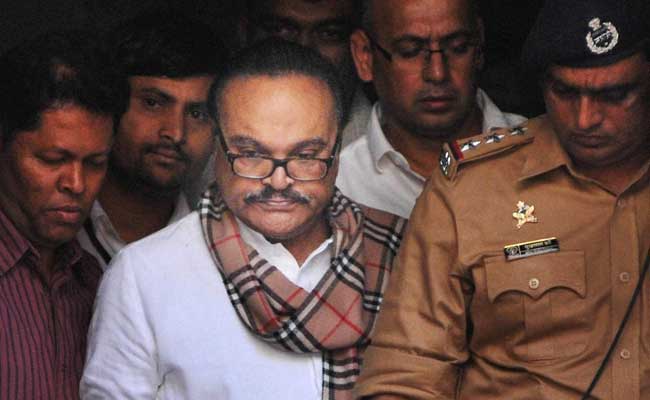 Mumbai:
Two Nationalist Congress Party (NCP) legislators on Monday briefly stepped out of jails to vote in the Presidential election here on Monday.
They are former Maharashtra Deputy Chief Minister Chhagan Bhujbal and Ramesh Kadam, both currently in custody for various corruption offences.
In view of his health condition, Bhujbal was taken in an ambulance to the Maharashtra legislature building, while Kadam was brought in a police van.
However, both the leaders refused to speak to the assembled media before or after casting their vote.
Bhujbal has been in the Enforcement Directorate (ED) custody for nearly 18 months for involvement in various alleged corruption and money-laundering cases.
Kadam is in custody for about two years on charges of alleged embezzlement of Rs 141 crore from a state-run finance corporation for the Other Backward Classes (OBC).
Last month, the ailing Bhujbal had moved a Special Court in Mumbai seeking permission to go and cast his vote in the Presidential election which was granted despite stiff opposition by the prosecution.
Similarly, Kadam was granted permission by the concerned authorities to step out of prison for a few hours and exercise his franchise.
Read more on
Presidential election here.
(Except for the headline, this story has not been edited by NDTV staff and is published from a syndicated feed.)