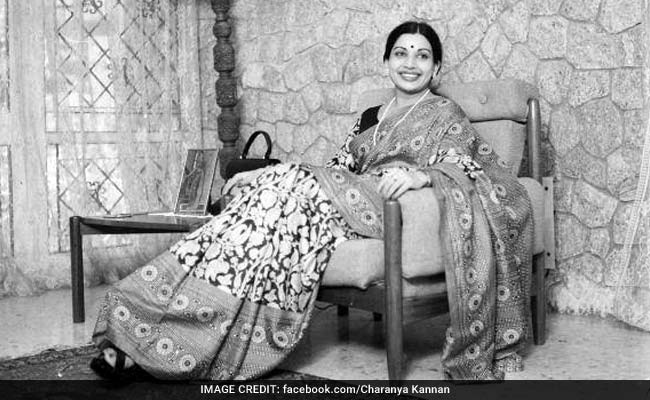 Highlights
Charanya Kannan's post is about lesser known facts on Jayalalithaa
Post also talks about her being allegedly hustled in Tamil Nadu assembly
Post has been shared over 30,000 times since it was posted on Tuesday
New Delhi:
A Harvard student's Facebook post on J Jayalalithaa, the powerful Tamil Nadu Chief Minister who died on Monday, has been shared over 30,000 times since it was posted on Tuesday morning.
Jayalalithaa, 68, was buried with state honours at Chennai's Marina Beach yesterday, next to the man who starred with her in many films and brought her into politics, MG Ramachandran or MGR. Lakhs of people paid their respects to the film actor-turned-politician who became one of India's most influential politicians.
Charanya Kannan's post is about the woman behind the legend, and offers less known facts such as how the entire film crew stood up reverently when MGR walked into a set, but a 16-year-old Jayalalithaa kept sitting, reading a book. The "audacity" went on to define her political career, writes Ms Kannan.
"Obviously, she was a charming, multi-faceted actor who was trained in various dance forms. But not so obviously, she was well read and witty, she was intelligent and she knew it."
The post also talks about the 1989 incident in the Tamil Nadu assembly when, on opposing M Karunanidhi's budget announcement, Jayalalithaa was allegedly manhandled, her clothes torn and her hair pulled. "This is probably the highest documented insult that a woman has ever faced in a state Assembly. Yet she persisted. She came out of that incident more guarded than ever before. She wrapped herself in layers of clothing and stopped wearing any jewellery at all. She succeeded at 'desexualizing' herself and branded herself as 'amma' (mother), the only known way to gain respect in that highly testosterone filled environment," says the post.
Read the Facebook post below