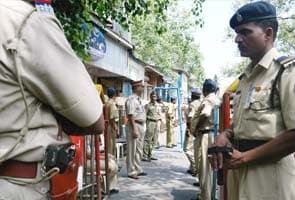 New Delhi:
While giving its verdict on the Bombay blasts in 1993 that killed 257 people, the Supreme Court slammed Pakistan for aiding and abetting the acts of terrorism in infringement of international obligation as a member of United Nations. Here is what the Supreme Court today said on Pakistan:
"It is devastating to state that Pakistan being a member of the United Nations, whose primary object is to maintain international peace and security, has infringed the recognized principles under international law which obligate all states to prevent terrorist attacks emanating from their territory and inflicting injuries to other states.
This duty to prevent acts of terrorism stems from the basic principle of sovereignty, which entails both rights and obligations. Under the '
Universal Neighbouring Principles
', it is well established that the rights of one state end where the territory of another state begins. An obvious source of this obligation lies in Article 2(4) of the UN Charter, which embodies the customary law of "
prohibiting states from using or threatening to use force against another state
".
A host-state that has the capability to prevent a terrorist attack but fails to do so will inherently fail in fulfilling its duty under Article 2(4) since terrorism amounts to force by definition.
A careful reading of the confessional statements of convicted accused exposes that large number of accused including the absconders received training in making of bombs by using RDX and other explosives, handling of sophisticated automatic weapons like AK-56 Rifles and handling of hand grenades in Pakistan which was organized and methodically carried out by Dawood Ibrahim (AA), Anees Ibrahim, Mohd Dossa and Salim Bismillah Khan (since deceased).
The training received in Pakistan materialized in the unfortunate serial blasts in Bombay, India on 12th March 1993. A responsible state owes an obligation not only to another state but also to the international community as a whole. We sincerely hope that every State will strive towards the same."