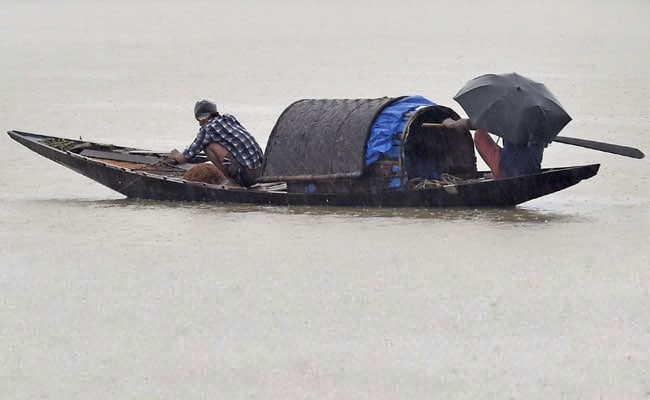 Colombo/Rameswaram:
Sri Lankan Navy today arrested twelve Indian fishermen and seized their two trawlers for allegedly poaching in the country's territorial waters.
Nearly 3,000 fishermen from Rameswaram had ventured into the sea yesterday and were fishing near Karainagar in the Lankan waters early this morning, when the Sri Lankan naval personnel arrested them, Assistant Director of Fisheries department in India, Manikandan said.
While those in other boats managed to escape, 12 fishermen were arrested and taken to Kangesanthurai port in Sri Lanka along with their boats, the official said.
The fishermen were charged with poaching fish in Sri lanka's waters using the banned fishing net, he added.
This is the first incident of arrest after the fishing ban period ended on June 14.
The fishermen along with their trawlers were handed over to the Fisheries Inspectorate in Jaffna through the Department of Sri Lanka Coast Guard, the Sri Lankan Navy said.
The arrest was made by the Sri Lanka Navy personnel attached to the Northern Naval Command, in the seas off Delft Island.
In January, Sri Lanka increased by over 100 times the fine on foreign vessels to deter them from fishing in its waters, amid the dispute over the frequent entry of Indian fishing trawlers into the country's maritime territory.
The main aim of the move is to prevent illegal fishing activities in the Sri Lankan waters and protect the fisheries and aquatic resources of the country's coastal belt.