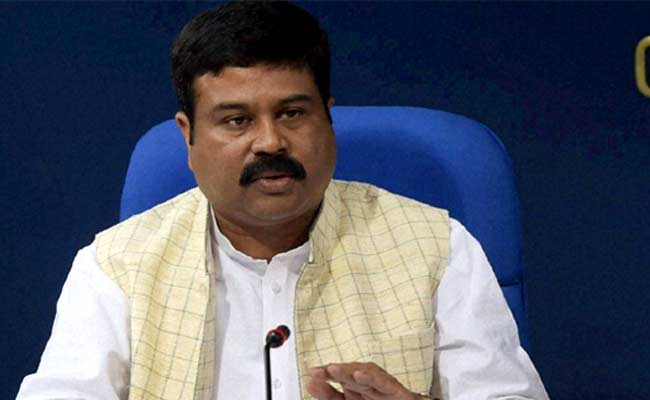 New Delhi:
Around 1,175 kms of gas pipeline is pending for award due to the ongoing Supreme Court case regarding the proposed Ennore-Bengaluru-Puducherry-Nagapattinam-Madurai-Tuticorin stretch, while the government has authorized the laying of another 11,900 kms, parliament was informed today.
"The country is having about 15,000 kms of natural gas pipeline infrastructure and an additional 15,000 kms of pipeline is required for completion of National Gas Grid," Petroleum Minister Dharmendra Pradhan told the Lok Sabha in a written reply.
"Out of this additional 15,000 kms, government of India has authorized entities for laying of about 11,900 kms of pipelines and 1,175 kms of pipeline is pending for award due to court case pending before the Hon'ble Supreme Court in respect of Ennore-Bengaluru-Puducherry-Nagapattinam-Madurai-Tuticorin natural gas pipeline," he said.
"Further, in order to complete the national gas grid, the ministry has identified 3 pipeline sections having a total length of about 2,500 kms for development through PPP mode," he added.
In a separate reply, Mr Pradhan informed parliament that India's actual demand for natural gas is price sensitive and total utilization during 2014-15 was 116.78 million standard cubic metres a day (mscmd), of which 73.93 mscmd was domestic output and 42.85 mscmd was imported re-liquefied natural gas (R-LNG).
"Due to less demand of imported LNG, out of 62.10 mscmd of total regasification capacity, 19.25 mscmd remained unutilized. In power and fertilizer sector, installed capacity is much less than the demand projected by working group," the minister said.
India's natural gas production is forecast to rise to 3.18 trillion cubic feet, or 90 billion cubic meters, in 2040, the International Energy Agency (IEA) said in its "India Energy Outlook 2015" released last week.