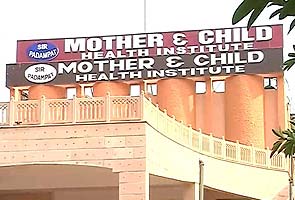 Jaipur:
For five months, she has been in a hospital in Jaipur recovering from the sort of injuries that few adults can bear, leave alone an 11-year-old. She has gone through 14 reconstructive surgeries after being gang-raped.
In August, when she was on her way home from a movie with her sister in Sikar, a three-hour drive from Jaipur, a group of men abducted her in a jeep. A day later, she was found bleeding on the roadside at a place about 20 km away from where she was abducted.
Six men have been arrested for the heinous attack. Her sister, 16 years old, says the family is getting threats to drop their case. "They say 'You are poor, what can you do? Take some money and take back the case'," she says.
The police wants the girl who was so brutally assaulted to help identify the suspects when she is stronger.
The Rajasthan government has moved the child from the general ward to a private room at the state-run hospital where she is being treated in Jaipur. A security guard has been promised to the family.
The child and her sister and mother moved to Rajasthan a year ago in search of work after the girl's father died. Bihar Chief Minister Nitish Kumar sent a senior representative to meet her in hospital last night.
Doctors attending to the child say she is no longer in critical condition but will require one more major surgery in the next few weeks or months.