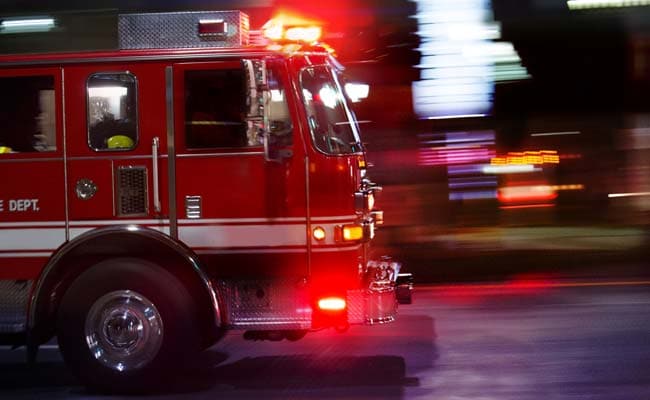 Jeddah/New Delhi:
Eleven Indians have been killed in a fire in the southern Saudi city of Najran and the Indian Consulate in Jeddah is providing all assistance to the families of the deceased and those injured in the tragedy, the External Affairs Ministry said today.
Among the Indians killed in the fire, four were from Uttar Pradesh, three from Kerala, one from Bihar, one from Tamil Nadu and details of two others were yet to be ascertained, it said.
Apart from the 11 Indians killed, five Indians were also injured in the blaze that ripped through a windowless house where the workers were staying.
External Affairs Ministry Spokesperson Gopal Baglay in New Delhi put out the details of the deceased and said the Consulate General of India, Jeddah, was providing "all assistance".
Arab News reported that 11 people suffocated and six were injured yesterday, in a fire that ripped through a windowless house they shared at a farm.
"Firefighters put out a blaze in an old house lacking windows for ventilation. Eleven people died of asphyxiation, and six others were injured," the local civil defence authority said.
External Affairs Minister Sushma Swaraj in New Delhi said, "I am aware of the fire tragedy in Najran...I have spoken to Consul General Jeddah."
"Our Consul General is in touch with the Governor of Najran. He is updating me on a regular basis," Ms Swaraj said.
Gauri Shankar Gupta, Kamapalan Sathyan, Baiju Raghavan, Sreejith Kottasseri, Murokanandan Kaliyan, Tabrej Khan, Ateeq Ahmad, Waseem Akram, Vakeel Ahmad, Paras Kumar Subedar and Mohammad Waseem Azizur Rahman were the Indians killed in the fire, according to the details of the deceased released by the Ministry of External Affairs (MEA).
Details of the five Indians injured in the fire were yet to be ascertained, the MEA said.