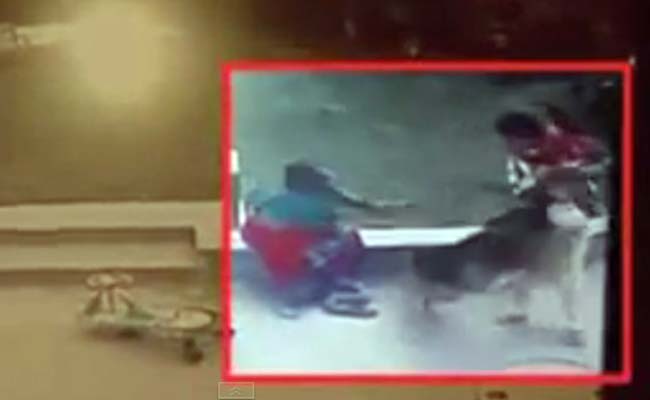 Ahmedabad:
Ten-year-old Kashish Dhanani fought off a neighbour's German Shepherd dog for almost 10 minutes to save his little sister Kanchi. And now, the video of his struggle - recorded by the building's closed-circuit television cameras - has gone viral.
Kanchi is only 15 months old. On the morning of December 23, the two were playing at the garden of their housing society in Makarba.
"An elderly woman living on the fifth floor was sitting in the garden with her German Shepherd dog," said the children's mother, Kamini Dhanani.
In the video, the dog, which was loose, is seen going near the toddler and pawing her playfully. But when it began pulling her by the legs and dragged her a few feet, the boy rushed in to save his sister. Kashish is seen lifting the child up in his arms and trying to evade the dog, which kept jumping up to reach the girl. Finally it managed to snatch her away.
The footage also showed the elderly women trying to control her pet. But the dog ignored her and single-mindedly went after the child.
But Kashish didn't give up. The tussle with the dog went on for almost 10 minutes, till a few grown-ups could rush to his aid.
Both children escaped without any major injuries.
"Kanchi escaped unhurt. The dog's teeth had only pierced her clothes. Kashish received some cuts and bruises," said Mrs Dhanani, who has warned the dog's owner to get rid of the pet or face police action.