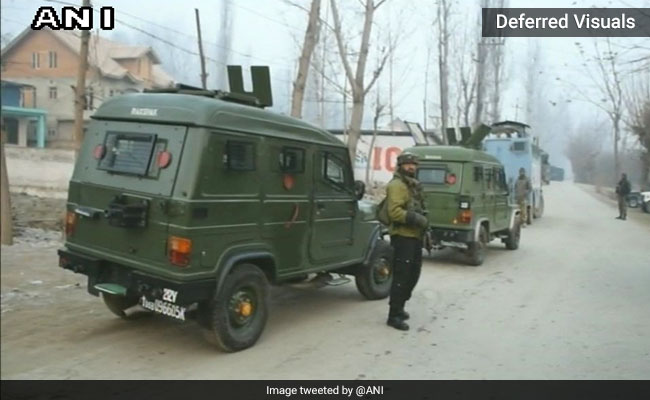 Highlights
A terrorist was killed by security forces in Pulwama district
Slain terrorist is reported to be Jaish's Noor Mohammad Tantray
Search is on for another terrorist's body reportedly killed last night
Pulwama, Jammu and Kashmir:
A top Jaish-e-Mohammed terrorist was killed by security forces during an overnight operation in Jammu and Kashmir's Pulwama district, security agencies said.
An encounter started last night based on information about the presence of two terrorists at Samboora village in Pulwama district. Army, police and CRPF launched a joint operation and in the ensuing encounter, a Jaish terrorist was killed.
The slain terrorist has been identified as Noor Mohammad Tantray aka Noora Trali, a resident Tral in Pulwama district. 47-year-old Noora had joined the group in July this year and was involved in an attack on the BSF camp near Srinagar airport in October.
"He had become a major headache for us. We launched a joint operation in the village and this morning his body was recovered after a fierce encounter," said Munir Khan, Inspector General of Police.
His killing is being seen as a huge setback to the group.