Hyderabad:
Highlights
Manjeet Chowdhary climbed a rock fountain, apparently to take a selfie
He slipped, fell into the water and may have hit his head on a rock
Zoo authorities deny that the teen was electrocuted by a live wire
A schoolboy died on Tuesday after a fall allegedly while taking a selfie at the Hyderabad zoo.
16-year-old Manjeet Chowdhary, who had completed his Class 10 exams yesterday, was visiting the zoo with his older sister and brother-in-law.
Manjeet and his family were near the butterfly park when he climbed a rock fountain almost three times his height, apparently to take a selfie from the top.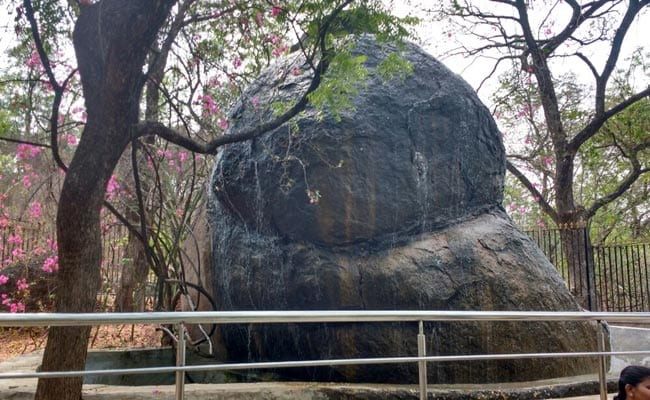 The police say he slipped and fell in the water and possibly hit his head on a rock.
Manjeet was unconscious when he was taken to the hospital.
"There were hardly any external injuries. He was declared dead at the Osmania hospital," said police officer Harish Koushik.
Manjeet's parents, who migrated from Bihar over 10 years ago, reportedly sell items on a push-cart.
Zoo authorities have denied that the teen was electrocuted by a live wire. The police have filed a case of "suspicious death".
The Hyderabad zoo is spread over 400 acres and has some 73 security guards. Last year, a 19-year-old mechanic was arrested after he posted pictures on Facebook that showed him with endangered animals inside enclosures in the zoo.
In January, the Mumbai police created 16 no-selfie zones after a man drowned trying to save a girl who fell into the sea while taking a photo of herself. The girl also died though the passerby who jumped into the water managed to save two of her friends before he also drowned.
Several selfie-related deaths were also reported last month.
A 16-year-old student died while trying to take a selfie with a speeding train near Chennai.
India reported half of the world's 27 selfie-related deaths last year, the Washington Post recently reported.
Get Breaking news, live coverage, and Latest News from India and around the world on NDTV.com. Catch all the Live TV action on NDTV 24x7 and NDTV India. Like us on Facebook or follow us on Twitter and Instagram for latest news and live news updates.