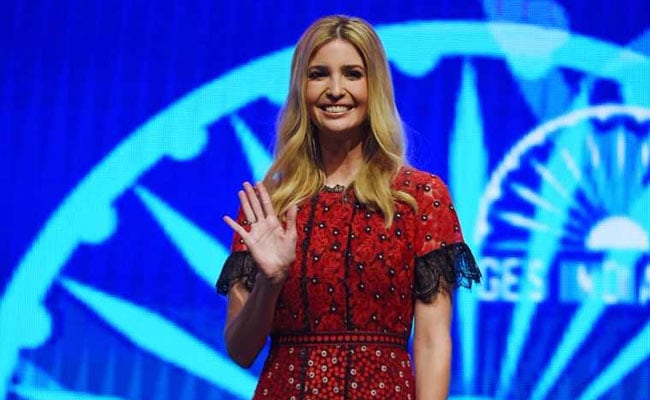 Hyderabad:
Ivanka Trump had a private lunch before a spot of sightseeing on her second day in Hyderabad, where she is attending a global business meet. In the morning, US president Donald Trump's daughter participated in a session on women leaders in business titled, "We Can Do It".
Security personnel have scoped out many spots that Ivanka Trump, also an adviser to her father, was likely to visit but her plans were not revealed in detail. An official said she will go to the Golconda Fort or Taramati Baradari, a historic hilltop monument.
US consulate officials had identified a list of places Ivanka Trump could tour, which includes the Quli Qutub Shahi tombs. She will skip the Charminar, the 16th century monument that has come to represent Hyderabad, because of security reasons, officials say.
The Golconda Fort overlooking the city has been screened by security men for its high profile visitor. The monument on the outskirts of the city features magnificent ruins of palaces, mosques and a hilltop pavilion about a km away, from where one can easily hear sounds from the fort.
Ivanka Trump, 36, is expected to travel in Hyderabad in her own bullet-proof vehicle. She has visited India before, but this is her first trip as President Trump's adviser.
She leaves for the US tonight.
Last night, Prime Minister Narendra Modi hosted dinner for Ivanka Trump and other delegates to the GES or Global Entrepreneurship Summit meet at the breathtaking Falaknuma palace in the old quarters of the city. The five-course meal, inspired by the Nizam's kitchen, was served at the "101 table", believed to be the longest and most opulent dinner table in the world.