Hyderabad:
In a halting voice, choked by tears, the young woman said, "This is my suicide note... Mother please forgive me. Khuda Hafiz". Head bent, she was looking into the camera, describing how her husband and in-laws were harassing her for dowry. Anjum Faizan, 20, who was married three months ago, ended her life at her parents' home in Hyderabad yesterday afternoon, after what she said was intense harassment.
Ms Faizan was married to Mohammad Arif, nicknamed Irfan, a resident of Yakuthpura in the Old City of Hyderabad in January. Soon after the wedding, he, along with his mother and other relatives, started pressurising her for dowry, the young woman said in the video.
Two days ago, Ms Faizan's father had brought her home, the police said. But on Tuesday afternoon, when only her mother was at home, she locked herself into the bathroom and hanged herself. She was declared dead at a local hospital.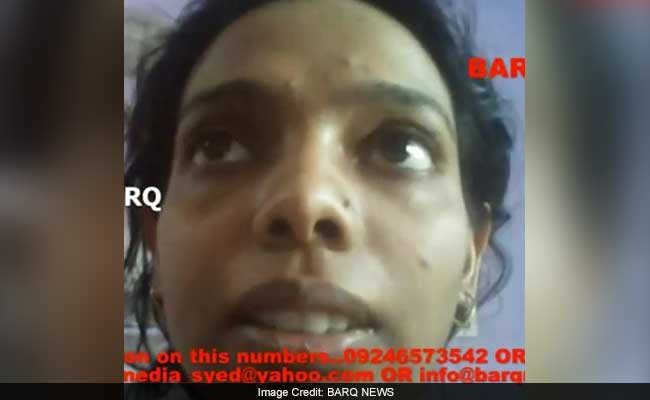 The young woman's video message, which she recorded on her mother's phone, will be treated as a dying declaration, the police said.
Investigating officer Ravinder Reddy said at the time of Ms Faizan's wedding, her father Mohammad Abdul Gaffar, a plumber, had given Rs 50,000 in cash, 116 gm of gold and household items as part of her dowry. The young woman had finished school and Mohammad Arif, who works as a salesperson, was considered a good match by the family.
Now, Mohammad Arif, his mother and sister who have been accused in the case of dowry harassment and abetment to suicide, are absconding, the police said.