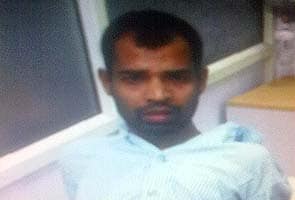 Hyderabad:
From a hospital bed where he is being treated for serious injuries to his legs and ribs, Abdul Wasey Marzey has just this request of the terrorists who killed 16 people and injured more than a hundred in Hyderabad last evening.
"Please don't do it again," Mr Marzey, who is 23, says.
That is a remarkably gentle response for a man who has been wounded in two terror attacks in Hyderabad. In 2007, when he was 18, he was hurt in a blast at Hyderabad's Mecca Masjid, which killed 17 people.
"I am hopeful my son will fight this too and come out of hospital. The culprits should be brought to book," his father says.
Mr Warzey was in the popular and bustling market in Dilsukhnagar for work when two bombs strapped to bicycles exploded within minutes of each other.
Of the 16 people who were killed, at least three were students, officials said.