Highlights
4 die after getting trapped in manhole in Hyderabad
One had entered the manhole to help the workers
Other workers alleged the contractor used unskilled labourers for the job
Hyderabad:
Four people including three sanitary workers were found dead in a manhole on Saturday in Hyderabad's Madhapur area - the hub of IT companies.
According to reports, the workers from Secunderabad's Tarnaka - Srinivas, Satyanarayana, Nagesh - entered the 25-feet deep manhole without any safety gear and got stuck inside it.
After many failed attempts to get out of the manhole, the trapped workers shouted for help. A cab driver, Nalgonda Gangadhar, who was passing by the area rushed in to help them but he too got stuck inside the manhole and died along with the workers inhaling poisonous gas. He is survived by two children under 10.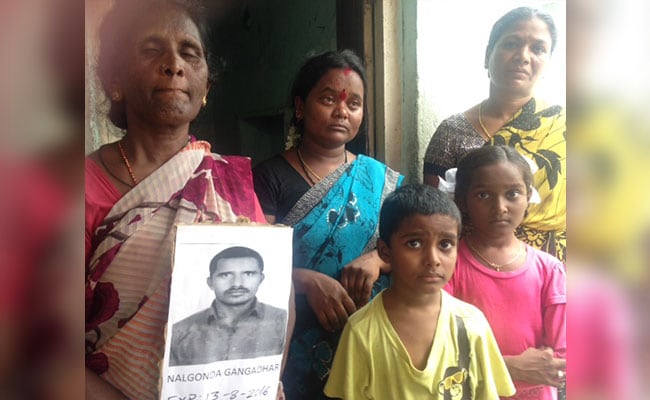 An employee of 108 Ambulance service, Chandu, who went inside the manhole using a rope also fell ill after inhaling poisonous gas. He was rushed to a hospital with breathing problems.
Other workers alleged that the sub-contractor used the services of unskilled labourers. They said no minimum precautions were taken, resulting in the loss of four lives. Manholes emit poisonous gases like methane that are often fatal.
A case of causing deaths due to negligence has been filed against the sub-contractor. Compensation of Rs 2.5 lakh was announced for the family of each victim.
The Prohibition of Employment as Manual Scavengers 2013 bans manual cleaning of sewers, septic tanks.