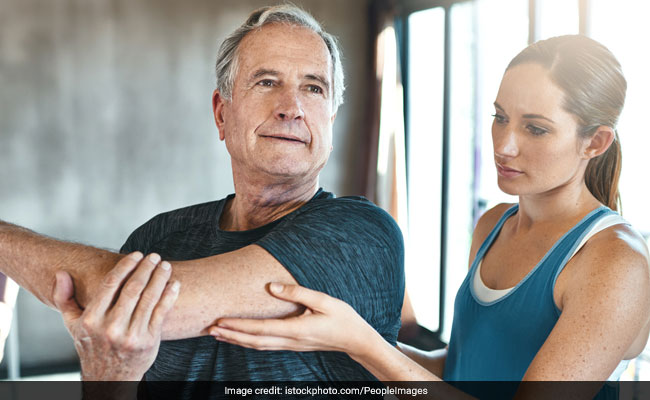 Highlights
Osteoporosis can cause painful fractures
Early action is needed for early diagnosis and prevention
Regular exercise can help in maintaining healthy bones
World Osteoporosis Day 2018 is marked on October 20. The day is meant to raise awareness about osteoporosis, a condition which causes the bones to become weak and brittle. Essentially, World Osteoporosis Day is a year-long campaign which is meant to make people more aware about diagnosis, prevention and treatment of osteoporosis and metabolic bone diseases. The day aims at bringing concerns of joint health, muscle health and bone health on the forefront by reaching out to health-care professionals, policy makers, media and the public at large.
World Osteoporosis Day significance and theme
The theme of World Osteoporosis Day 2018 calls for global action in order to improve bone health and prevent fractures caused by osteoporosis. These fractures include the ones caused by vertebral (spine) fractures since they often go undiagnosed and untreated.
Also read: 7 Best Protein-Rich Foods For Stronger Bones
Osteoporosis is a hidden and underlying cause of painful, life-threatening and debilitating fractures. Most common osteoporotic fractures are those of the spine. These fractures cause lots of pain, disability and loss of overall quality of life. As many as 70% of spine fractures remain undiagnosed, thus leaving patients prone to risks of more fractures. Osteoporosis can cause loss of height, stooped back and back pain. People who have family history of osteoporosis are also at risk of the condition.
World Osteoporosis Day calls out to the general public to take early action and protect their bone and muscle health in order to enjoy good quality of life and live a life devoid of any dependence physically.
The day calls out to health authorities and physicians to make efforts towards protecting their community's bone health. Despite numerous treatment options, osteoporosis often goes undiagnosed and untreated. Timely diagnosis and treatment is important in order to prevent osteoporosis from getting worse and reduce the socioeconomic burden of fragility fractures.
Also read: What Causes Bone Loss? Increase Bone Density By Making These Healthy Lifestyle Changes
The campaign for world osteoporosis day is focused on promoting worldwide awareness of osteoporosis and fragility fractures. Individuals need to be encouraged to recognise risk factors of osteoporosis - which includes first fractures as well. Testing and treatment needs to be done in order to keep yourself protected from the disease in the long run.
On World Osteoporosis Day, it is important to maintain bone healthy nutrition and continue to exercise throughout life. Regular exercising helps in maintaining strong bones.
Also read: Know The Many Health Benefits Of Exercising For Osteoporosis
Healthcare professionals need to work closely towards persistent "care gap" by addressing critical issues such as under-diagnosis and under-treatment of osteoporosis. Poor adherence to treatment and Fracture Liaison Services in order to systematically identify and treat patients in high risk also need to be taken care of as part of World Osteoporosis Day.
Disclaimer: This content including advice provides generic information only. It is in no way a substitute for qualified medical opinion. Always consult a specialist or your own doctor for more information. NDTV does not claim responsibility for this information.