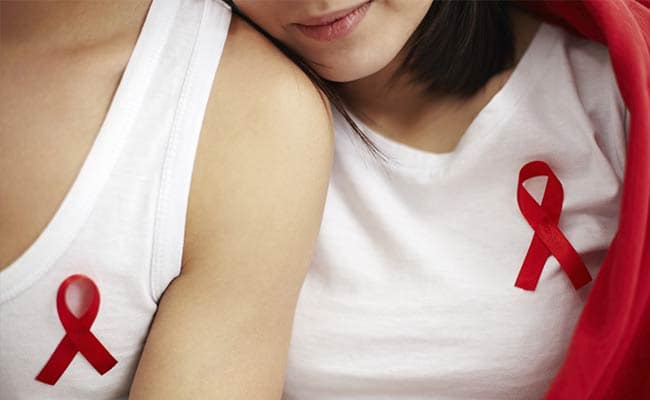 Highlights
People don't get tested for HIV because they always have protected sex
However, HIV can spread through ways other than sexual contact
It can spread through shared needle or infected blood transfusion
December 1 is observed as World AIDS Day. This day is meant to raise awareness about HIV/AIDS, a disease which destroys the immune system and makes the body prone to various diseases and infections. The idea behind World AIDS Day 2018 is to show solidarity towards all the people who are living with AIDS and also remember those who died because of AIDS. The theme of World AIDS Day 2018 is "Know Your Status", which stresses on the importance of knowing one's HIV status in order to fight against the disease. The theme is important because 9.4 million people across the world are unaware that they are HIV positive, UNAIDS reports. This is primarily because there are various stigmas around HIV testing.
On the occasion of World AIDS Day, we talk about some of the top reasons why people refrain from getting themselves tested for HIV.
Also read: This World AIDS Day 2018, Know Your Status Through HIV Testing
Reasons why people don't get tested for HIV
1. You always have protected sex
Many people are unaware of the fact that HIV can spread by ways other than sexual contact. Infected blood transfusion or sharing the same needle or syringe are other common ways through which HIV can spread. So, despite having protected sex, you can still get infected with HIV. HIV can also be passed down from the mother to the child during childbirth and through breastfeeding.
2. What would people think
As mentioned above, it is the stigma associated with HIV as a disease which stops many people from getting tested for it. People feel afraid about what people may think if they get to know. This is the reason why most people get themselves tested only after they begin to experience the symptoms.
Also read: List Of Top AIDS Treatment Centres In India
3. Too scared to know the truth
This is much like ignoring something as far as it is possible to ignore it. The very fear of being HIV positive makes people refrain from getting tested for it. However, you must know that such attitude towards your health is like being irresponsible about yourself. You might unknowingly spread the infection to others through sexual contact or through infected blood. Timely diagnosis of HIV can help you and others live a productive life with better health.
Also read: Important HIV Facts And Figures
4. HIV is often associated with sexual promiscuity
It is important to know that the chances of person getting infected with AIDS also depend on the sexual history of your partner. People don't get themselves tested for HIV thinking that they have stayed monogamous and thus they won't get infected. There are many people who get infected by the virus without having multiple sexual partners or always having protected sex.
This World AIDS Day, get yourself tested for HIV/AIDS and know your status for your own well-being and the well-being of others.
Disclaimer: This content including advice provides generic information only. It is in no way a substitute for qualified medical opinion. Always consult a specialist or your own doctor for more information. NDTV does not claim responsibility for this information.