Highlights
A migraine pain can last for about 4 hours
Changes in brain chemicals like serotonin can cause migraine
Staying hydrated can help in preventing migraine
Though categorised by severe headache, migraine can cause multiple symptoms. It is a neurological condition which can cause nausea, vomiting, difficulty in speaking, numbness and sensitivity to light and sound. Migraine can be inherited in family and can affect people of all ages. After ruling out other symptoms, migraine is diagnosed on the basis of clinical history and symptoms reported by the patient. Women tend to be more prone to migraines than men, where family history is one of the most common factors which cause migraine.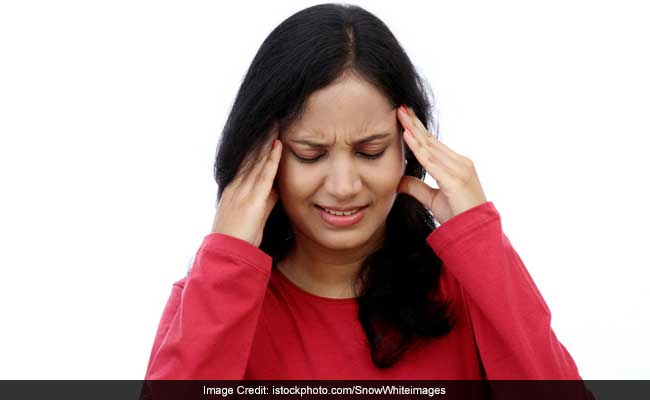 Migraine symptoms
It takes around 2-3 days before migraines cause headaches. It is known as the prodrome stage and causes fatigue, food cravings, frequent yawning, hyperactivity, irritability, depression and neck stiffness.
Migraines are of two kinds, with the aura and without the aura. In the prodrome stage in migraine with the aura, people find difficulty in speaking clearly; they feel a tickling sensation in face, arms or legs; and temporarily lose vision.

Also read: Tips To Prevent Migraine Pain
The next phase of migraine is the attack phase when the actual migraine occurs. The attack phase can either last for a few hours or can continue for days. Common symptoms of migraine pain include increase sensitivity to light and sound, dizziness, feeling faint, pain on one side of the head, vomiting, pulsing and throbbing head pain.
The attack phase is followed by postdrome phase where a person experiences changes in mood and feelings. The patient can either feel extremely happy or feel fatigued and apathetic. Minor or dull headache may persist as well.
However, there are chances that a phase might get skipped and the migraine attack occurs without severe headache.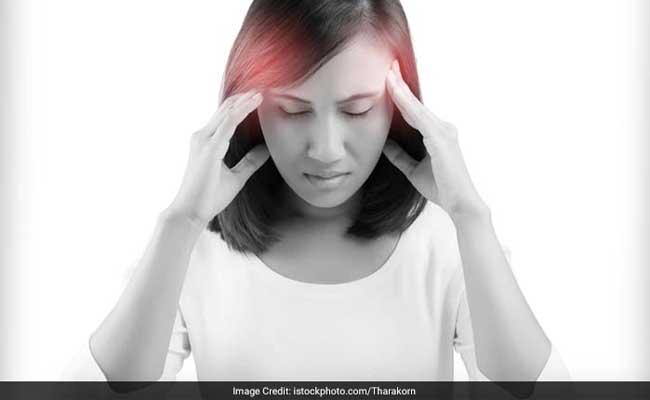 Migraine pain
Headaches under migraine pain are characterised by throbbing, pulsating, pounding, debilitating and perforating pain. At times, the headache can be steady and slightly dull. The pain gets severe if it is not treated on time.
Most migraine pains affect the forehead area. While it is usually on one side of the head, it can occur on both sides simultaneously and shift from one side to the other.
A migraine pain can last for about 4 hours and if not treated, it can continue for 72 hours and even a week.

Also read: Get Rid Of Migraine Pain With These Home Remedies
Nausea in migraine
Nausea is another common symptom of migraines. Nausea may begin at the same time the headache starts. Some people may also experience vomiting. Nausea can be treated with migraine medications alone. Vomiting however can prevent you from taking pills or keep them in your body for long enough to be absorbed. Antiemetic can help in preventing nausea and improving nausea.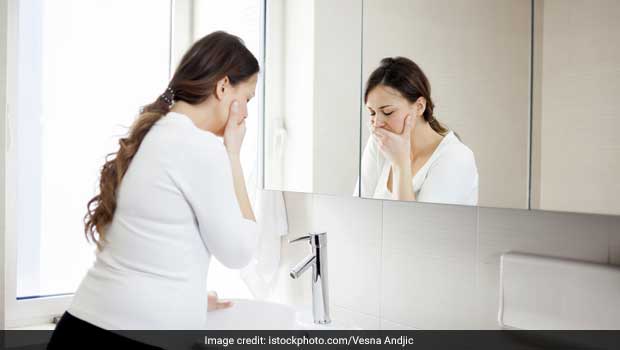 Migraine causes
Changes in brain chemicals like serotonin can cause migraine. Besides, bright lights, weather extremes, dehydration, changes in barometric pressure, hormonal changes in women, menstruation, excess stress, loud sounds, skipping meals, excessive physical activity, use of oral contraceptives, unusual smells, certain foods, alcohol and travelling can cause migraine pain. Doctors suggest that people should keep a headache journal, wherein they take note of what they were doing when they got headache. This will help them identify triggers more effectively.


Also read:
Here's How You Can Avoid A Migraine Before It Happens
Migraine prevention
Keeping a headache journal can help in identifying triggers. One way of preventing migraine is avoiding these triggers. Also, staying hydrated and avoiding skipping meals are other ways of preventing migraine. Getting a good quality of sleep and quitting smoking can also help preventing migraine. Take less stress and learn relaxation skills if you want to prevent migraine. Also, exercising regularly can help in preventing migraine and symptoms of migraine.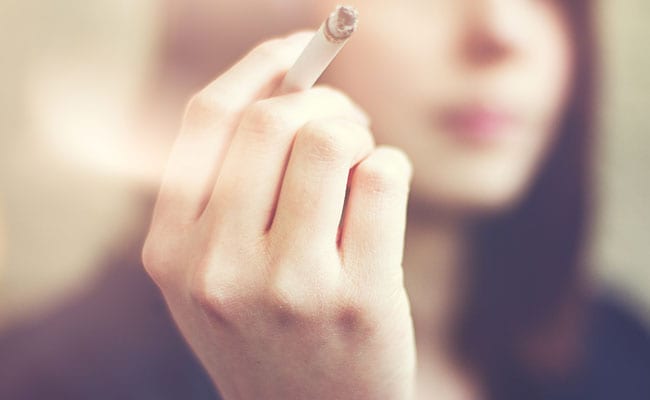 Migraine treatment
While migraines can't be cured, they can be managed in a way to reduce severity and frequency of symptoms. A few remedies of migraine include lying down in a quiet and dark room. Massaging scalp or temples can help in easing the pain. Also, you can put a cloth on your forehead and behind your neck to deal with migraine pain.
Severe migraine pains need to be eased down with medications. In some cases, surgery might be required.

Disclaimer: This content including advice provides generic information only. It is in no way a substitute for qualified medical opinion. Always consult a specialist or your own doctor for more information. NDTV does not claim responsibility for this information.
Get Breaking news, live coverage, and Latest News from India and around the world on NDTV.com. Catch all the Live TV action on NDTV 24x7 and NDTV India. Like us on Facebook or follow us on Twitter and Instagram for latest news and live news updates.