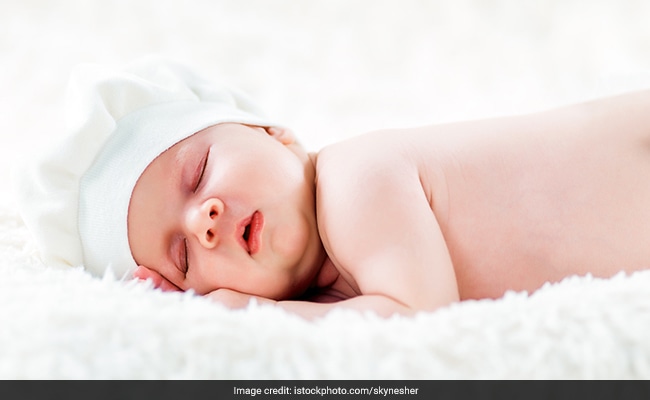 Highlights
Snoring in kids could be an indicator to sleep disorders
Most important sign of sleep disorders in kids is daytime sleepiness
Difficulty in sleeping could also be a sign of sleep disorders
Snoring sounds like something which is for the elderly. You don't see children snoring, do you? But sadly, the condition of the elderly is now seen in some kids as well. When the child is suffering from an allergy, a cold or the flu or even during bouts, snoring is understandable. But when neither of these conditions is the reason, snoring in children should not be ignored. Parents need to know when exactly snoring in children becomes as issue. Experts reveal that when a child snores for more than three nights in a week and shows the some strange behaviours, it is important to reach to a pediatrician.
Sadly, sleep disorders are no longer limited to the elderly. It is now something which affects kids as well. However, parents have a hard time trying to understand if their kids are suffering from a sleep disorder or not. Watching out for some signs and symptoms can be of some help.
Also read: How to Stop Snoring : 9 Effective Ways
Here's a list of 6 important signs and symptoms (strange behaviours) which could point towards the possibility of sleep disorders in children:
1. Daytime sleepiness
One of the most important signs of sleep disorders in both kids and adults is daytime sleepiness. Children suffering from sleep disorders often display drowsy behaviours during the day.They have a hard time concentrating in the class and feel overly tired all the time. Once in a while, daytime drowsiness can be considered normal, but when it starts to reoccur, it could be a symptom of sleep disorder. Such behaviours are linked to obstructive sleep apnea and narcolepsy.
2. Difficulty in sleeping
No parent likes to see their kids have a hard time trying to fall asleep. Nevertheless, this problem prevails in a number of kids. These kids have a hard time falling asleep and wake up very often. Such behaviours are linked with insomnia. This could lead to stress and mental disorders in children.
Also read: Here's How You Can Inculcate Healthy Sleeping Habits In Your Child
3. Nightmares
Nightmares refer to horrifying dreams which occur while the child is asleep. These can leave the child terrified and can disrupt sleep. In case of nightmares, kids wake up in the middle of the night and find it difficult to go back to sleep again. These are common when the child is three years old. They occur more frequently when the child turns 6-10. Nightmares can lead to sleep disorders in children; they can also result in anxiety and behavioural problems.
4. Sleepwalking
Between 3-7 years of age, 30% kids report sleepwalking. In this condition, the child walks out of bed in the middle of the night when asleep. The child may open his or her eyes and walk around but they have no knowledge of what they saw while sleepwalking. Kids may even talk while sleepwalking. It can continue for 5 to 15 minutes. However, this condition gets better with time. Nevertheless, sleepwalking can be quite dangerous for kids. They may end up harming themselves while walking down the stairs or while using appliance. Sleepwalking is one of the most serious sleep disorders in children.
5. Bed wetting
Bed wetting is not considered as a sleep disorder if it is occurring in kids below 5 years of age. If the child is above 5 and the bed wetting episode occurs as often as twice a week, it is considered as a sleep disorder. This condition takes place if there is a family history of bed wetting, poor bladder control, emotional distress and developmental lag. This condition could point towards obstructive sleep apnea in the child.
Also read: How To Stop Your Child From Bed Wetting?
Disclaimer: This content including advice provides generic information only. It is in no way a substitute for qualified medical opinion. Always consult a specialist or your own doctor for more information. NDTV does not claim responsibility for this information.