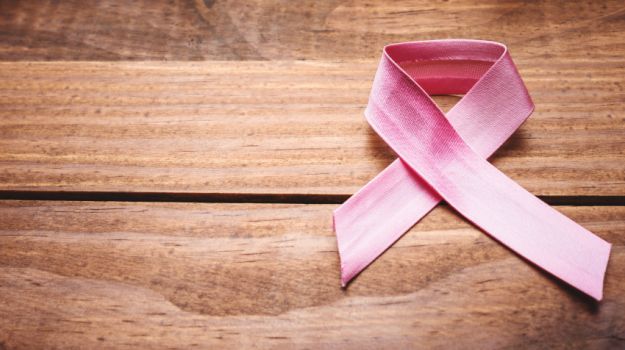 The number of women who choose mastectomies for early-stage breast cancer is on the rise, but a new study suggests that this may not be the best option for their long-term survival.
When Dutch researchers looked at results for 37, 207 women who were diagnosed with early-stage breast cancer between 2000 and 2004, they found that those who opted for breast-conserving surgery plus radiation had a 10-year survival rate of 76.8 per cent. Among the women who had mastectomies, 59.7 per cent survived at least 10 years.
After then focusing on the outcomes for a smaller group of those women, they concluded that 83.6 per cent who chose the more conservative approach, also known as lumpectomy, were cancer-free after 10 years, compared to 81.5 per cent of those who had mastectomies.
While mastectomy -- and even double mastectomy -- has been on the increase as a therapy for early-stage breast cancer, study author Sabine Siesling says that women and their physicians ought to think carefully about lumpectomy plus radiation.
"If it's medically feasible and it's the choice of the patient, then the patient has a better prognosis," said Siesling, a professor of outcome research and personalized cancer care at the University of Twente in the Netherlands. She said it's possible that the post-surgery radiation is critical to preventing the cancer's recurrence and spread, though that was not studied in this research. The study was presented Thursday at the San Antonio Breast Cancer Symposium.
Stage 1 and stage 2 breast cancers for which lumpectomy plus radiation are recommended involve tumors smaller than 5 centimeters that have not spread outside the breast but may have affected as many as three lymph nodes.
Previous research has reached differing conclusions on the two surgical approaches. Some randomized clinical trials, the gold standard of medical research, have determined that survival rates are about equal. The website of the Susan G Komen foundation, for example, advises that "overall survival with lumpectomy plus radiation therapy is the same as with mastectomy."
Yet when Duke Cancer Institute researchers looked back at the survival rates for more than 112,000 California women in a 2013 study, they found that rates for women who opted for lumpectomy plus radiation were better than for those who had mastectomies.
That study, like the one presented Thursday, was observational, meaning researchers cannot sort out factors that might have affected the patient decisions and the study's results, such as other illnesses the women might have had, their insurance coverage and their proximity to centers that offer follow-up radiation. In Siesling's investigation, the women who had lumpectomies were generally younger and had more favorable tumor characteristics, though the researchers tried to correct for those differences.
But observational studies offer the benefit of allowing an examination of data for very large groups of women. Siesling noted that she and her colleagues were also able to examine 10-year survival, a longer period than others have studied. And the data used, from a Dutch cancer registry, reflect the day-to-day decisions made by women and doctors faced with the tough choices posed by an early-stage cancer diagnosis.
Deborah M. Axelrod, a surgeon at the Laura and Isaac Perlmutter Cancer Center at NYU Langone Medical Center, said the new research "basically says you can safely have a lumpectomy versus a mastectomy, and it shouldn't discourage women who feel they're taking a chance if they have a lumpectomy."
Physicians have known this for quite some time, she said, but are battling public perception that mastectomy is the best treatment even for early-stage breast cancer. Axelrod was not involved in the Dutch study.
Lumpectomy plus radiation may cost more, another factor that may influence women's decisions, Axelrod said. However, some evidence suggests otherwise, she added. And Siesling said that in the Netherlands, the time involved in follow-up radiation therapy may discourage some women from going that route, especially those in rural areas who are needed on farms.
© 2015 The Washington Post