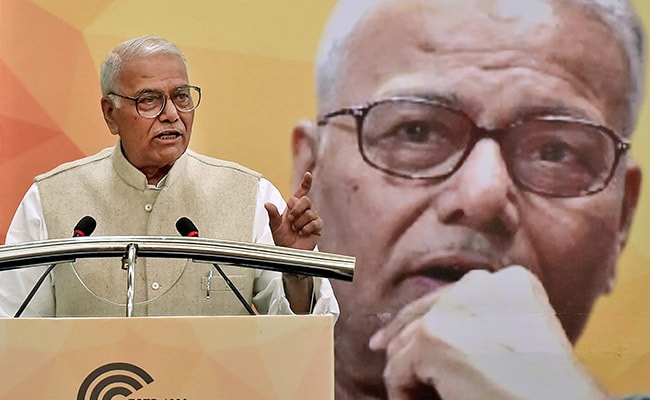 Ghaziabad:
Uttar Pradesh Minority Commission member Afzal Chaudhary, sacked on Thursday by Chief Minister Yogi Adityanath, was arrested on Friday on charges of forgery and impersonation.
Ghaziabad Senior Superintendent of Police Vaibhav Krishna told the media that Chaudhary would at times "pull up" the officer and also District Magistrate Ritu Maheshwari on telephone pretending to be former Union Finance Minister Yashwant Sinha or Gujarat leader Shankarsinh Vaghela or Ashok Bhan, a lawmaker and son of former Uttar Pradesh Governor Suraj Bhan.
Once Chaudhary even impersonated Uttar Pradesh Deputy Chief Minister Dinesh Sharma, Krishna said.
The police officer became suspicious and the calls were traced to Mumbai.
"Once he spoke to me on telephone very rudely to get road rage accused Jan Mohd and Abid freed from police custody. The two had thrashed an UPSRTC conductor and driver."
Similarly, District Magistrate Maheshwari was also told to settle a land dispute in Masuri area in favour of a retired officer.
"Our investigation showed it was found that the accused Afzal used to impersonate different people to get illegal work done."
On Thursday night, however, he was nabbed from near the BSNL office in Raj Nagar District Centre. A Mercedes car and a mobile phone and five SIMs were recovered from him.
Also arrested was an accomplice, Krishna Kumar.
"During sustained interrogation he revealed his identity as Afzal Chaudhary. A criminal case has been registered against him and his accomplice... A reward of Rs 5,000 has been awarded to the police team for their good work."