If your goal is to lose weight, please note that nutrition is extremely important. Eating the right amount and the right kind of nutrients are essential to lose weight. Of course, exercising is also important, but the foods that go into your body act as fuel to function better. So, if you are not loading up on the right nutrient, you are prone to be less energetic, further raising the chances of feeling lethargic during workout sessions. So, eating right is the key to lose weight. Most health experts suggest eating a low-carb and high-protein diet to shed extra kilos. A low-carb diet limits carbohydrates, such as those found in grains, starchy fruits and vegetables and other foods. It is said that a low-carb diet does not only help cut the bulge, it also helps reduce the risk of type-2 diabetes and metabolic syndrome. A high-protein diet is in general suggested because protein forms the most important nutrient to lose weight. It helps build lean muscles, burn more calories, and keeps you fuller for longer, thereby, preventing hunger pangs.
Choosing the right types of carbs for your high-protein, low-carb diet is the key. We enlist some foods that you may want to include in your diet to lose weight.
Low-carb, high-protein foods for weight loss
1. Greek yogurt
Unsweetened and unflavoured Greek yogurt is high in protein content and has less carbs to offer. In fact, yogurts are high in fibre and low in calories, both of which are important aspects to lose weight, the healthy way.
2. Eggs
Nothing can beat eggs when it comes to including a high-protein food in your diet. One large egg is enough to provide you a good amount of protein. It helps you keep fuller for longer, thus preventing overeating. Also, eggs make for great post-workout snacks that give you energy after a rigorous hour or two at the gym.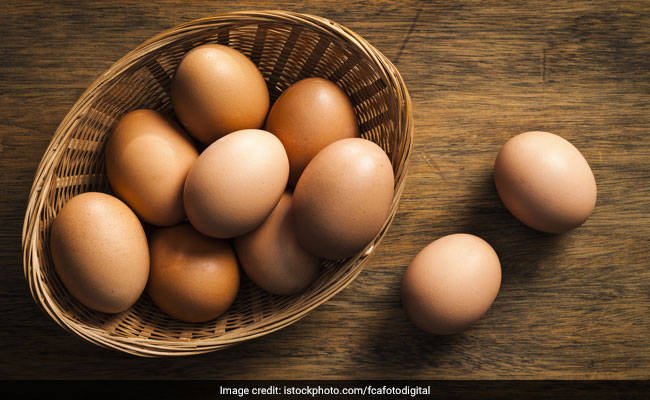 Weight Loss: Nothing can beat eggs when it comes to including a high-protein food in your diet
3. Cow's milk
If you are looking to lose weight and do not want to skip a glassful of milk, then cow's milk is the solution. A lighter and better alternative to buffalo's milk, cow's milk has high amount of protein along with other nutrients including potassium, calcium, riboflavin, vitamin A and vitamin B12, all of which are important for keeping healthy.
4. Almonds
One of the best examples of high-protein and low-carb snacks is almonds. Research has suggested eating almonds regularly to lose weight. It is best to soak some almonds overnight and eat them first thing in the morning.
5. Chia seeds
Chia seeds are unsung heroes of any diet plan. They absorb about 10 times their weight, helping to keep you full for a longer period of time. In fact, this high-protein snack is high in healthy fat content and omega-3 fatty acids, both of which help lower inflammation, further helping you lose weight effectively.
6. Peas
Green peas are a great way to load up on protein. They add a healthy dose of carbohydrates to your meals. About a cupful of peas may have around eight grams of proteins.
Other foods include lentils, pumpkin seeds, peanut butter, black beans, avocado, fish, pistachios, black beans etc. So include them into your daily diet and lose weight, the healthy way.
Get Breaking news, live coverage, and Latest News from India and around the world on NDTV.com. Catch all the Live TV action on NDTV 24x7 and NDTV India. Like us on Facebook or follow us on Twitter and Instagram for latest news and live news updates.