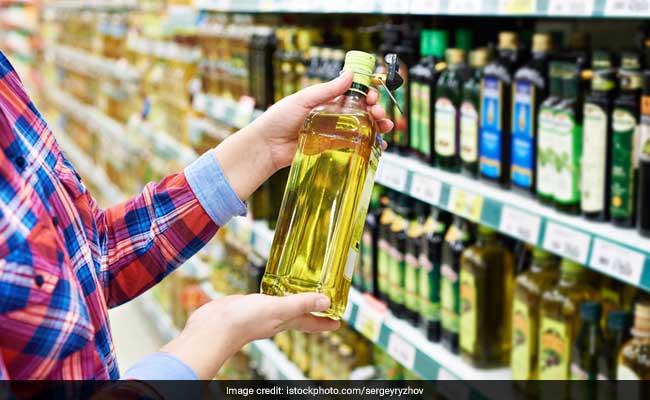 Highlights
FSSAI issues directive allowing fortification stickers on oil packets.
The stickers are allowed for oils fortified with Vitamin A and D.
Fortification means increasing micronutrient content in foods.
The Food Safety And Standards Authority of India (FSSAI) issued a directive dated January 19, 2018, allowing food business operators (FBOs) to put stickers with the fortification logo or stamp on product labels of edible vegetable oils. The stickers are allowed for oils fortified with Vitamin A and D, until June 2018, subject to the fulfilment of all other provisions of the Food Safety and Standards (Fortification of Foods) Regulation, 2017, said the directive, that is available on the organization's official website.
The deadline has been set to allow FBOs to clear the existing inventory of packaging material used for vegetable oils, which have already been printed. This comes after all major edible oil manufacturers had agreed to make oils fortified with vitamins last year. Fortification essentially means deliberating increasing the content of some micronutrients in a given food product, to improve its quality.
FSSAI had issued a statement regarding the decision in March 2017 that read, "All major edible oil manufacturing and processing sector decides to fortify the edible oil with vitamin A and D within the next three months. During the deliberations industry partners, including Patanjali, resolved to adopt fortification of all their edible oil variants as an industry norm and have agreed to initiate fortification within 8-12 weeks."
FSSAI has issued the instructions for fortification after the National Institute of Nutrition had found increased incidence of vitamin A and D deficiencies in the Indian population. Between 50 to 90 per cent of people in the subcontinent suffer from vitamin deficiencies, and the numbers hold true for people of all socio-economic groups. FSSAI had found fortification of edible oils as the easiest and most cost effective way to remedy this nutritional anomaly.