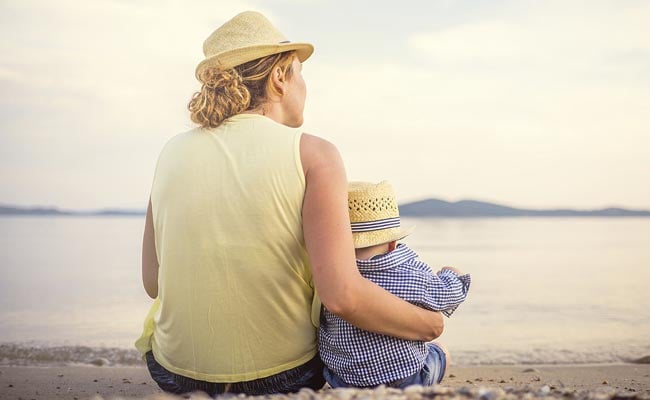 Post-partum depression is often not given the due attention it deserves. Many people shrug it off as a temporary spell. But the truth is that the condition is as serious as any other anxiety symptom and calls for immediate care. According to a latest study, singing lullabies and composing new songs for your babies may help young mothers to recover from the condition. Mothers suffering from the condition often complain about insomnia, loss of appetite and severe mood disorders after childbirth. Women with moderate to severe symptoms of post-natal depression reported a much faster improvement than mothers in the usual care and play groups
The results published in British Journal of Psychiatry, revealed that women who took part in group singing sessions with their babies experienced a 35 per cent faster improvement in their depressive symptoms than those who did not.
'Post-natal depression is debilitating for mothers and their families, yet our research indicates that for some women something as accessible as singing with their baby could help to speed up recovery at one of the most vulnerable times of their lives,' said Rosie Perkins, researcher at the Imperial College in London.
For the study, the team examined 134 mothers with post-natal depression and divided them under three groups. The first group took part in group singing. The second one on the other hand took part in creative play sessions and the third group received their usual care, which could include family support, antidepressants or mindfulness.
'Many mothers have concerns about taking depression medication whilst breast-feeding and uptake of psychological therapies with new mothers is relatively low, explained Daisy Fancourt, another researcher from the University College London.
'So these results are really exciting as they suggest that something as simple as referring mothers to community activities could support their recovery.'
A nutrient dense diet has been shown to bring about a major change in the overall mood of the new mothers. Here are some foods that can effectively bring relief according to experts.
1. Complex carbs
One should add more complex carbs (good carbs from whole grains, brown rice and vegetables) to your diet to fight depression. A lot of studies have shown that low carb diets have been linked to nervousness, anxiety, decreased concentration and insomnia. By limiting carbohydrates, your brain may not be able to produce enough of the feel-good brain chemicals, such as serotonin and you may also feel very lethargic.
2. Protein rich foods
"Protein rich foods are known to boost alertness. Some of them contain an amino acid called tryptophan which helps your body make the mood boosting brain chemical, serotonin. For vegetarians peas, beans, soya, lentils and paneer are good sources of protein and non-vegetarians should opt for lean meat and eggs," says Dr. Anju Sood.
3. Antioxidants from berries and green veggies
A diet rich in antioxidants has been seen to banish stress and anxiety. Antioxidants are substances that can prevent or delay cell damage cause due to chemical reactions that can produce free radicals which affect the functions of the cells in our body. Therefore, antioxidants can help in reducing the oxidative stress on your mental health. Berries and fruits like cherries and grapes and dark green vegetables are loaded with antioxidants and can really help.
4. Vitamin D
A deficiency of this nutrient if often linked with mood swings and depression. Add natural sources of Vitamin D like mushrooms, eggs and soy milk to your diet.
Source: IANS