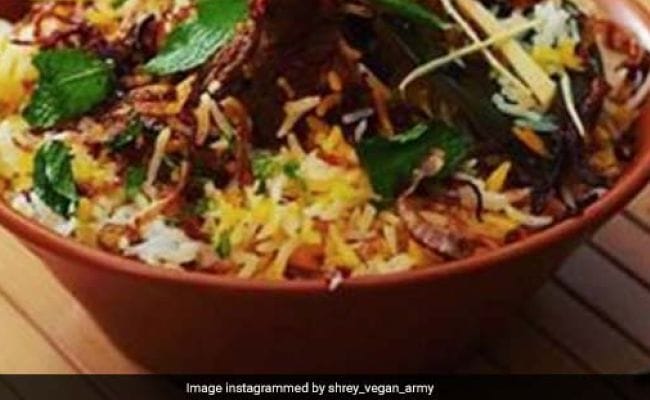 As Ramadan approaches, we realise it is that beautiful time of the year when the entire family comes together in the evening for Iftaar after a day full of fasting and offering prayers to the almighty. An iftaar table and all the lovely conversations around it are forever etched into everyone's memories. A spread of lovely dates and dry fruits with sherbets that often turn into the very first morsels of the day, followed by crispy kheema samosas, fragrant biryanis and kebabs, and finally ending with phirni or rose & pista kheer. Staying with the traditional fare while keeping up with modern changing tastes, I am giving you my recommendations, along with two of my favourite recipes that you must try for your next iftaar party So get ready to surprise and impress your friends and family with your versatile culinary skill.
Drinks
1. Badaam Ka Sharbat
Recipe by Niru Gupta
Loaded with the goodness of almonds, cardamoms and kewda, start off your iftar party on a fragrant and nourishing note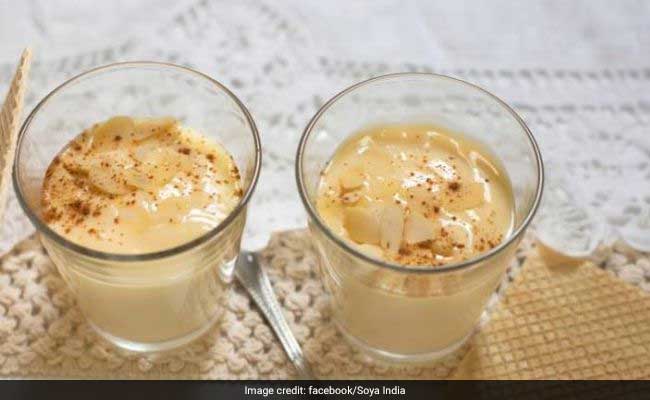 Snacks
1. Kilikoodu
Recipe by: Chef Jerson Fernandes
An all-time Ramadan favourite, this crunchy and savoury delight packs the wholesome goodness of mashed potatoes, carrots and onions with the complex flavours of pepper, coriander and garam masala. Fry it till the bread crumbs and vermicelli coating gets the golden crunchy exterior.
2. Stuffed dates with blue cheese
Recipe by Plavaneeta Borah
Blue cheese and dates is a match made in heaven. They both complement each other like a dream. Tip in some parsley to add some zing.
3. Chicken seekh kebabs
Recipe by Aditya Bal and Devanshi
Succulent, tempting and piping hot. Serve these grilled tender meat delights infused with choiciest masalas and aromatic seasoning and be the star of the Iftaar!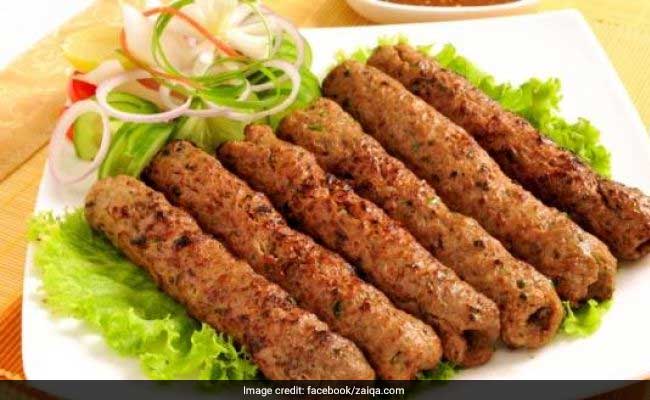 Mains
1. Awadhi Mutton Biryani
Recipe By Chef Aditya Bal and Devanshi
This Ramadan binge into the princely flavor of Awadh, with this royal favourite! Cooked in the traditional Awadhi style borrowed from the regal courts of Awadh, this dish is perfect for your dinner table feasting!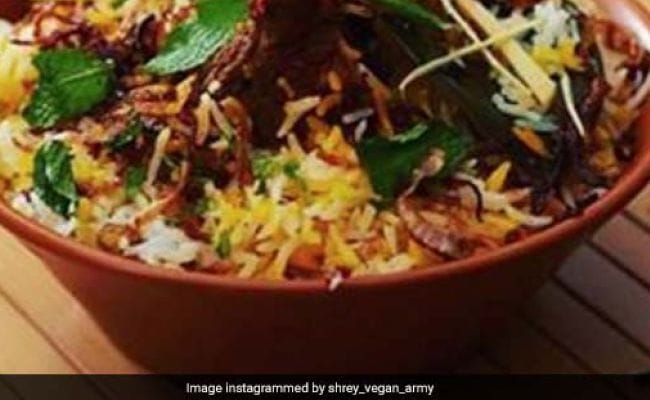 2. Kheema in Filo Pastry with tomato & basil sauce
Give the traditional meaty affair of Ramadan a gourmet twist with this cracker recipe. You would need:
• Mutton mince 300g
• Chopped onions 60g
• Chopped garlic 20g
• Chopped Pomodoro tomatoes 150g
• Rosemary few sprigs
• Thyme few sprigs
• Basil 60g
• Oil 100ml
• 1 Egg
• Filo pastry 8 sheets
Method:
1. Heat oil in a pan till its smoking. Add the mince and and salute till its nice and brown in colour. Set Aside.
2. Sautee the onions and garlic in a different deep pan. Add the chopped tomatoes and let cook for five minutes. Take out a little bit of the sauce and set aside.
3. Add the mince and the herbs and let it simmer till the mince is nicely cooked.
4. Check seasoning and allow to cool.
5. Spread the filo pastry on a chopping board & brush with a beaten egg gently on all sides. Spoon the meat mixture on this and fold the filo either to form a spring roll or a samosa shape. Brush with a little bit of butter and set aside.
6. Bake the filo parcels in an oven at 120deg C for 6 mins or shallow fry them in a pan.
To serve: Pour the sauce in an oval glass casserole. Sprinkle shredded basil & gently place the filo parcels on this. Garnish with a touch of goat cheese and a drizzle of olive oil.
Dessert
Rose and dates play a very significant role in the festive season of Ramadan. It is said that Prophet Muhammad broke his fast by consuming two dates and water. Rose is also a significant flavor in many dishes enjoyed during Ramzaan. Here's a dessert that packs both, for the perfect sweet ending.
Rose Meringue with fruit cream & Dates
For the meringue-
• Egg Whites 5
• Sugar 200g
• Rose water 10ml
• A few fresh, clean rose petals
• Lemon juice - a few drops
• Salt - a pinch
For fruit cream:
• Diced Mangoes
• Scooped custard apple
• Whipped Cream
• Vanilla essence
• Chopped Dates
Method:
Whisk the egg whites at low speed with the salt and a few drops of lemon juice for about 3 minutes till the egg white starts to form slight peaks.
Add the sugar gradually whisking it faster. Once all the sugar is added, whisk at a higher speed till you get stiff peaks.
Add the rose essence and torn bits of rose petal. Fold it in and add to a piping bag.
Pipe on a parchment paper over a tray in ring shapes and bake in at oven pre heated at 90 degree C for 1:40 mins
Take them out and allow to cool.
For the fruit cream: Chill all the ingredients in the fridge and fold in together at the last minute.
To serve:
Place the ring in the middle of a plate and scoop the fruit cream in the centre. Garnish with chopped pistachios and silver leaf. Serve cold.