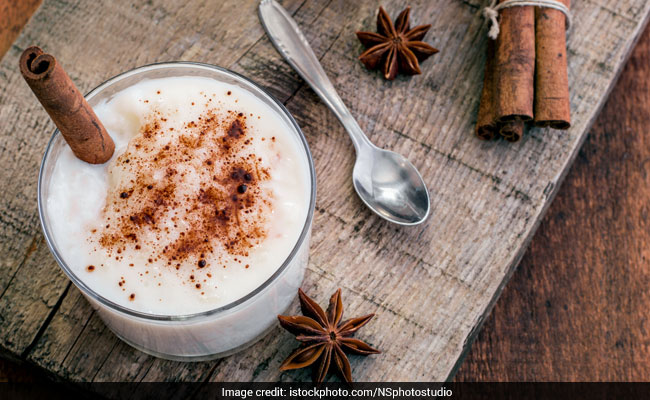 The season of festivities is here and we are loving every bit of it. Soon the country would be gearing up for the Navratri and Durga Pooja celebrations. Navratri in India will begin on 10th October 2018 and end on 18th October. Navaratri means Sanskrit in nine nights. Navratri is one of the most widely celebrated festivals in India. Navratri in Sanskrit translates to 'nine nights'. Through this period of nine days, Hindus worship nine avatars of goddess Durga. According to the legends, during these nine days Goddess Durga descends from heaven to be among her devotees. As a mark of devotion, some Hindus observe ritualistic Navratri fasts, where in the refrain from eating meat and drink alcohol. There are many other dos and don'ts while observing Navratri fasts that devotees follow diligently. Like restraining from food that has onion or garlic, or eating too spicy food. Observing the fasts can get a tad monotonous when you're eating the same things every day, but that doesn't mean you can't have fun with the limited ingredients that you have in front of you. There is no bar on sugar, fruits, milk and dry fruits, which is why there are many desserts ans sweets that are prepared during Navratri using these ingredients.


Here Are Some Desserts That You Can Prepare During Your Navratri 2018 Fasts:
(Also Read: Navratri Colours And Foods For All 9 Days Of Sharad Navratri)

1. Sabudana Kheer

You saw this coming, didn't you? You have seen them in vrat special namkeens, snacks and khichdi, sabudana (or tapioca) is just everywhere this season and we are not complaining. Sabudana kheer is made with the goodness of soaked sabudana, milk, sugar and plenty of nuts and dry fruits. It is a treat you would not want to miss this Navratri.
2. Sooji Halwa

Let's admit it, one of our favourite childhood memories of Navratri has to be the meal of poori, chana and sooji halwa that we would get soon after the offering is made to the deity. Sooji halwa is traditionally made with roasting semolina in ghee, sugar and milk. You can top it with nuts and aromatic spices of your choice.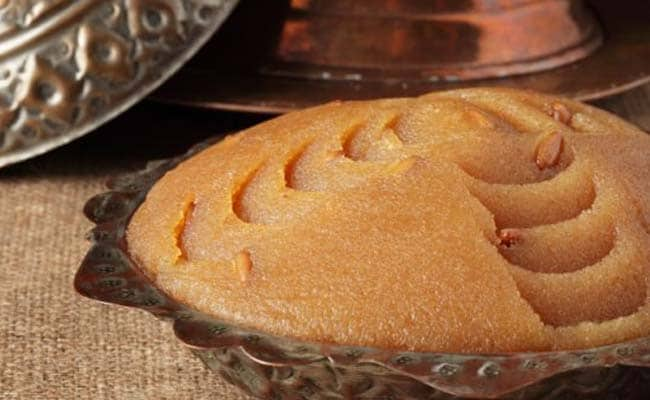 Potatoes are extensively used across several vrat preparations. There is perhaps no other vegetable which is as versatile as potatoes; you can sneak them in sides and snacks or whip up delicious appetisers and mains with a humble potato. Did you know they can be used to make delectable desserts/sweets too? This easy-to make halwa made of potatoes, ghee and nuts is a popular dessert in Uttar Pradesh and is consumed in great numbers during Navratri fasts.
4. Basundi
A Maharashtrian festive favourite, this rich and milky dessert is prepared the same way as rabdi. Flavoured with saffron, almonds and pistachios, the thickened milk preparation is also popular across Gujarati and Kannada households
Also Read: Navratri 2018: Detox This Navratri With Tips From Expert Nutritionist

5. Nariyal Ki Barfi

Made of grated coconut, khoya and crunchy nuts, this delicious barfi could prove to be a great offering to the Goddess. Later, it can also be enjoyed with your vrat ka khana. And that's not it; you can make this traditional sweet at home with just five simple ingredients that too in less than 30 minutes.

6. Paneer Malpua

Did you know that malpua is also said to be India's oldest dessert and is a common staple across festivities and auspicious occasions? The Indian pancake like dessert is fried crisp and soaked in sugar syrup. This delectable version is made with paneer and khoya, which gives it a rich texture.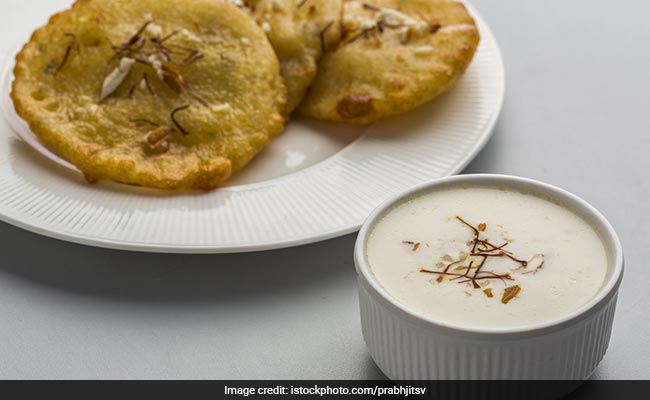 Navratri 2018: malpua is also said to be India's oldest dessert

Here's wishing you all a very Happy Navratri 2018.