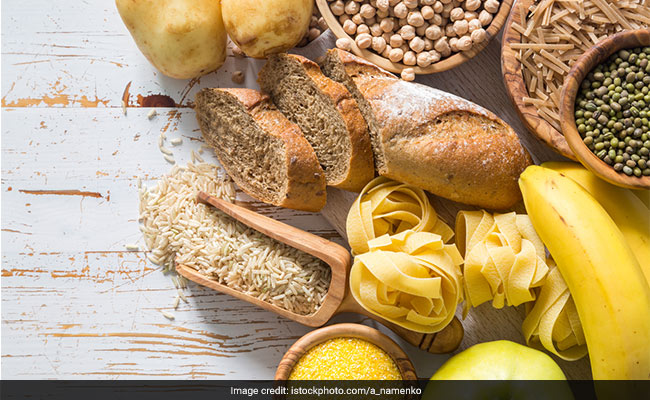 A lot of people are nowadays bringing changes in their diet to lose weight. They often end up going for low-carb diets, where the carbohydrates are replaced with proteins and fats. If you've been eating more plant-based proteins and fats from foods such as legumes, veggies and nuts, then here's a good news for you. In a recent study published in the Journal of The Lancet Public Health, it was found that eating carbohydrates in moderation could be optimal for health and longevity. A diet low in carbohydrates where carbs are replaced with plant-based proteins and fats is associated with lower mortality risk in comparison to those where carbs are replaced with animal-based proteins and fats. For the research, the study was conducted on 15,428 adults aged between 45-64 years, where all were from diverse socioeconomic backgrounds. The participants with extreme (high or low) caloric intake were excluded from the analysis.
The remaining participants reported consuming 500-3600 kcal per day for women and 600-4200 kcal per day for men. Apart from this, the researchers of the study also assessed association between overall carbohydrate intake and all cause-mortality after adjusting for age, sex, race, total energy intake, education, exercise, income level, smoking, and diabetes. The study was further analysed by examining whether the source of proteins and fats favoured in low-carb diets -plant-based or animal-based was associated with length of life.
The findings of the study suggested that replacing carbohydrates with plant-based foods was linked to a lower risk of mortality, whereas, replacing carbohydrates with protein and fat from animal sources was associated with a higher risk of mortality. However, the researchers also noted some limitations; the dietary patterns were based on self-reported data which might not accurately represent participants' food consumption. Also, the consumption of animal-based sources of protein and fat could differ from that of the general populations, which tend to have diets high in carbohydrates, but often consume fish rather than meat. As per the researchers, after keeping all the factors in mind, for the general population moderate consumption of carbohydrate is likely to be more appropriate.
With inputs from ANI