Today is Eid 2018 and we couldn't be more excited. Preparations have begun in full swing and we can already see markets hustling with Eid special desserts and delicacies, especially in the dingy lanes of old Delhi; we love the hustle bustle and everything in between. Moreover, Meethi Eid has got people to prepare traditional Eid desserts for their family and friends. It's Meethi Eid and its celebrations are characterised by getting together of family and friends, exchange of gifts and communal feasting on meat delicacies as well as delectable desserts, which make an important part of the festival. There are desserts that are synonymous to Eid. Read on to know more about them.

Meethi Eid 2018: Eid Special Desserts
Eid al-Fitr means new beginnings and it is considered auspicious to eat something sweet in order to kick-start the holy day; hence the name Meethi Eid. Here are some Eid special desserts.
1. Sevaiyan
Sevaiyan is the most special dessert that is enjoyed during this festival. There are two kinds of sevaiyan desserts that are widely prepared on this day- ksheer, which is the milky and denser version of sevaiyan and kimami sevaiyan, which is the dry version. People start cooking these desserts a night before the big day; no wonder the taste of this amazing sweet is delicious.
2. Khajur Ka Halwa or Dates Halwa
Dates have a special significance during the holy month of Ramzan. Most people break their roza or fast by eating dates. In fact, most of them like to cook a traditional khajur ka halwa to celebrate these new beginnings. All you need is seedless dates, milk, powdered sugar, ghee, cashew nuts and elaichi powder to make this sumptuous dessert.

(Also Read:
6 Tips From A Nutritionist To Stay Healthy This Eid
)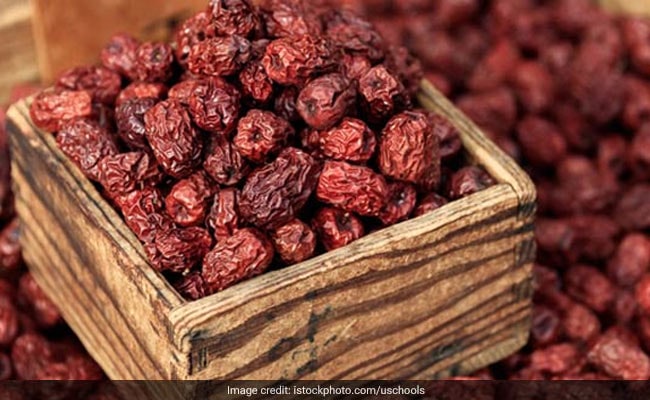 3. Phirni
The scrumptious blend of rice and milk, with a dash of sugar and cardamom powder is what makes phirni an Eid special dessert. You will need rose water, pistachios, saffron and dried rose petals to make it look presentable.

(Also Read:
6 Eid Special Snacks You Must Try This Festive Season
)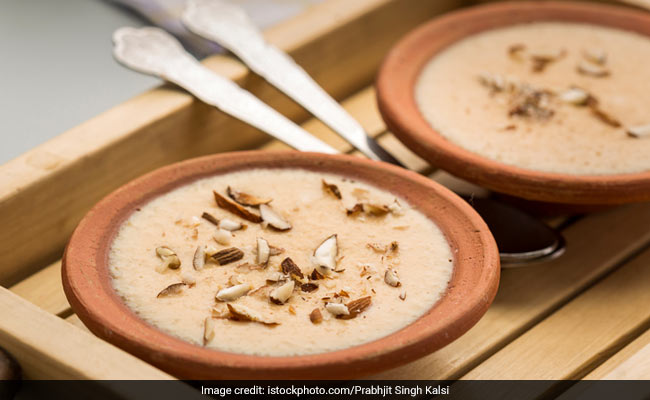 Meethi Eid 2018: Phirni is the scrumptious blend of rice and milk
4. Shahi Tukda
Shahi tukda is the Mughlai bread pudding we cannot get over. It is a staple across all Iftar and Eid spreads. This Indian bread pudding is made using milk and bread along with sugar, ghee, malai, rabri, rose water and varq.

Go on and make the most of this Meethi Eid 2018 and enjoy the day with these special desserts without which we cannot think of celebrating Eid.

Eid Mubarak!