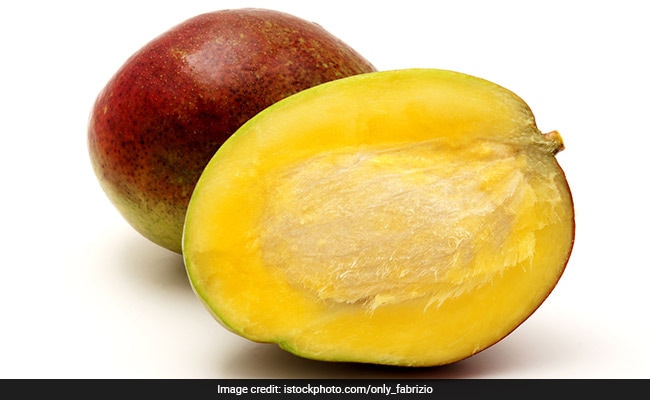 Mango, also known as the king of fruits is more than just a sweet fruit. It is known to have various health benefits and not just the fruit, its seed, flower and the bark, all of them are said to have numerous benefits to offer. The mango seed, also known as gutli is generally consumed in powdered form, or made into oil and butter. The seed or kernel that is generally thrown away or neglected, but this big-sized creamy-white seed in the centre of a mango possesses a dense supply of nutrients and antioxidants. All you need to do is to clean them and blend them into a powder or paste and even butter.
The mango gutli is edible, but typically in unripe mangoes. Once the mango is ripened, the seed tends to get hardened, which can only be used in powdered form. Here are some benefits that mango gutli has to offer.
1. Helps get rid of dandruff
Mango seeds are said to help get rid of dandruff. Take mango seed butter and apply it on hair for lustrous and strengthened hair. You can also mix it with mustard oil and leave it out in the sun for few days. Application of the mixture can control early greying and dandruff.
2. Reduces the risk of diarrhoea
Take mango powdered mango seed at least twice a day to cure such condition. Make sure the seeds have been well-dried in order to powder them. Do not consume more than a gram of the powder mixed with honey.
3. Keeps cardiovascular disease at bay
Moderate consumption of mango seeds is useful for minimising the risk of developing cardiovascular diseases and hypertension.
4. Keeps your hair healthy
Mango seeds are known to be rich sources of essential fatty acids, minerals and vitamins. All you need to do is to remove outer coat of the seed, mix it with coconut, olive, til or mustard oil. Put the mixture in a glass jar and place the mixture in sunlight for a week.
5. Ensures a healthy skin
Mango seed is known to be an excellent moisturiser. The butter obtained from the seed is said to be better than most store-bought lotions that are oily or greasy.
6. May be good for diabetics
Mango seeds are said to lower blood sugar levels, of course when eaten in moderate amounts. They alter enzymes of the intestines and liver to reduce absorption of glucose.
Please note: Make sure you consult a doctor and beauty expert before bringing it in use.