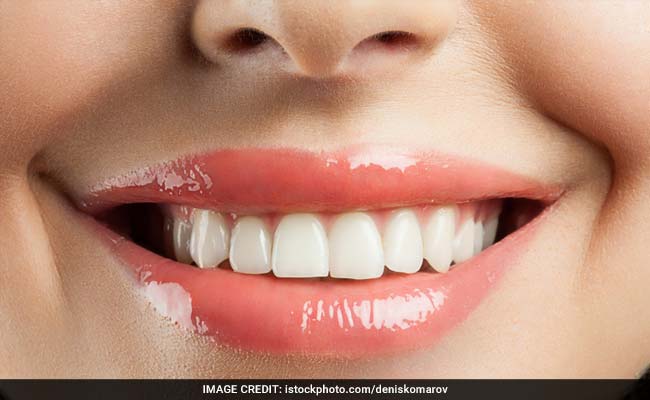 According to a study published in the British Dental Journal, savouring a sweet tea or flavoured water with a dash of lemon may be contributing to erosion of teeth. According to the researchers, drinking acidic drinks like fruit teas and lemon flavoured water can leave people about 11 times more likely to suffer tooth erosion. The researchers claim that increased frequency of dietary acid consumption, particularly between meals appears to be the predominant risk factor. In fact, habitually drinking acidic drinks by sipping them slowly or swishing or just holding them in the mouth before swallowing will also increase risk of progression.
Addition of these fruit or flavourings to the drinks and regular consumption of vinegar, pickles and acidic medications are potential hidden risk factors that should be taken care of. Dental erosion can also be caused by certain health conditions like stomach acid problems and eating disorders. Eating and drinking foods high in acidic content like sports drinks and soft drinks can also cause the teeth to erode.
According to the Canadian Dental Association (CDA), foods like milk, buttermilk, fruits and raw vegetables, plain yogurt, cheese and cottage cheese, eggs, nuts and seeds can help your teeth stay stronger and whiter.
Here are some more foods that you should definitely include in your diet to ensure a heathy set of teeth.
1. Apple
Apples are a great source of water and fibre that act as cleansing agents. Apples also contain malic acid that boosts saliva production, hence removing bacteria from the mouth.
2. Carrot
Raw carrots are crunchy and force you to chew more than the normal foods. Chewing helps stimulate saliva production and helps neutralise the acids in your mouth preventing enamel erosion.
3. Strawberry
Strawberry contains various antioxidants that keep your teeth healthy and maintain oral hygiene. It is power-packed with polyphenols that inhibit bacteria growth.
4. Spinach
Spinach is a rich source of magnesium that helps build and maintain enamel and keeps it healthy. The iron in the spinach helps polish your teeth and prevent erosion.