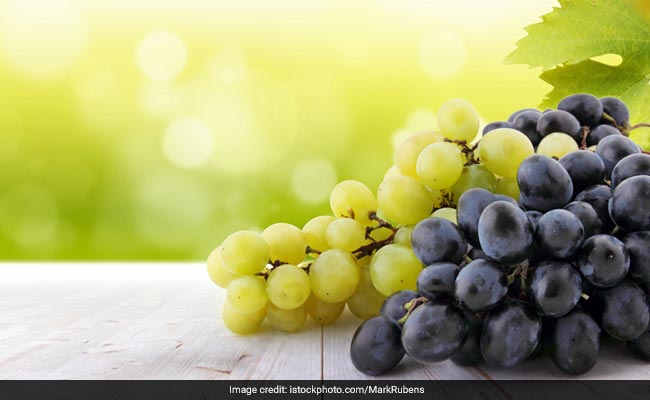 Who doesn't like to bite into juicy, sweet and delightful grapes in winters? But other than their juicy, sweet flavour, grapes are also known to offer a dose of nutrients and antioxidants that may help us stay healthy. They are low in calories and virtually fat-free; meaning adding them to diet may help accelerate the pace of your weight loss programme. They serve as a natural source of resveratrol, a powerful antioxidant that might also have some weight loss benefits, and they also offer a small amount of satiating fibre. You may easily avoid high-calorie junk and fried food by simply including grapes in your weight loss diet. The bonus - they are super delicious.
Grapes are mostly found in many colours. In terms of the nutritive profile, all of them rank very high across all health charts and are more or less the same. Interestingly, all of them are known to be equally good for weight loss. As per the United States Department of Agriculture (USDA) nutrition data: there are 70 calories per hundred grams of red grape, 70 calories per 100 grams of black grapes, and about 71 calories in 100 grams of green grapes.
(Also Read: Amazing Nutritional Facts About Grapes And Health Benefits)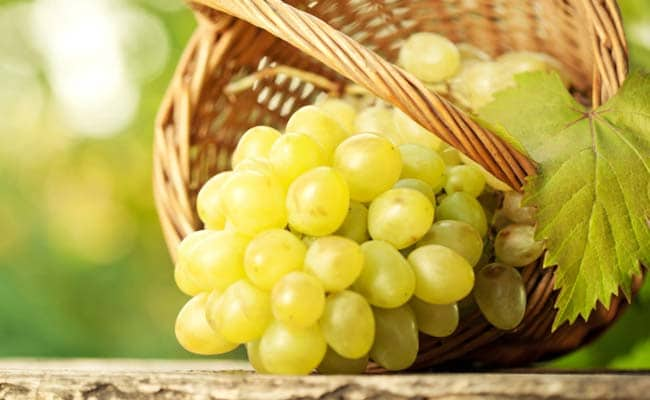 If you prefer eating black grapes, then it's even better as they contain a powerful antioxidant known as resveratrol in their skin, which may help promote weight loss, as per the Harvard Health Letter. Additionally, in a study published in the Journal of Obesity, a high dose of resveratrol was found to stimulate the development of good fats rather than obesity-causing bad fat. But that's not it; eating red grapes may give you great weight loss results too. This is because ellagic acid found only in red grapes is known to have positive fat-burning effects. According to the researchers from Oregon State University, ellagic acid helps in slowing down the growth of existing fat cells in our body and deters the formation of new fat cells.
(Also Read: Calories In Grapes: Here's Why You Should Add This Superfood To Your Diet)
While they are good for weight loss and overall health, one must know that all kinds of grapes are also loaded with sugar. A 100-gram serving of grapes may contain 67-71 calories but it also comes with 16 grams of sugar in it. Therefore, eat them in moderation and just relying on grapes is not a good idea. Mix them up with other nutritious foods and move towards effective weight loss.
Disclaimer: This content including advice provides generic information only. It is in no way a substitute for qualified medical opinion. Always consult a specialist or your own doctor for more information. NDTV does not claim responsibility for this information.