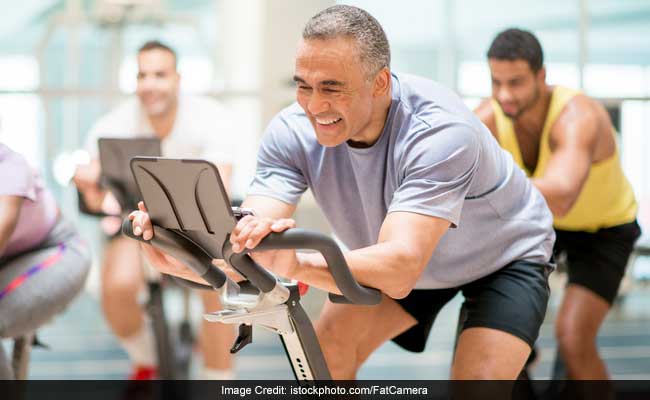 According to a study published in the journal Cell Reports, there is a naturally occurring bone hormone that can potentially reverse memory loss in the ageing brain through exercise. The study on the hormone osteocalcin lends new insight into how lifestyle changes that affect the body, such as exercise, could positively affect the brain. As per the researchers, nearly everyone will experience age-related memory loss in their lifetime, so it's incredibly important to understand its causes and identify ways to mitigate it. With this study, the researchers say that they are not only building a detailed understanding of how age-related memory loss originates in the brain; they have shown how osteocalcin interacts with key proteins in the brain to boost memory.
For many years, memory loss was treated as a singular disorder. But scientists have now started to realise that Alzheimer's disease, begins in a part of the brain called the entorhinal cortex that lies at the foot of the hippocampus. On the other hand, age-related memory loss begins within the hippocampus itself, in a region called the dentate gyrus, according to the researchers.
The team of researchers identified a deficiency in a protein called RbAp48 protein, a significant contributor to age-related memory loss but not Alzheimer's. The protein levels decline with age, both in mice and in humans. The team found that RbAp48 controls the expression levels of two other proteins regulated from osteocalcin. If RbAp48 function is inhibited, osteocalcin infusions have no effect on the animals' memory. Osteocalcin needs RbAp48 to kick start the process. These findings also provide further evidence that exercise may be the best way to stave off or even treat age-related memory loss in people. Studies in mice showed that moderate exercise, such as walking, triggers the release of osteocalcin in the body.
While exercise may be important, there are foods that may also help boost your memory:
1. Fish
Fatty fish including salmon, trout and sardines are all rich sources of omega-3 fatty acids. Your brain uses omega-3s to build brain and nerve cells, which are important for learning and memory. In fact, fish is said to slow the age-related mental decline. So, include more fish to your daily diet.
2. Blueberries
Blueberries are said to provide many health benefits, including some that are specifically pertaining to the brain. Blueberries get their deep colour from anthocyanins, a group of plant compounds that have anti-inflammatory and antioxidant effects. These effects act against oxidative stress and inflammation that contribute to mental decline.
3. Turmeric
Turmeric has a compound known as curcumin that has shown to benefit your brain in more ways than one. It is a potent antioxidant and anti-inflammatory compound that has been linked to increased memory power, and new and healthy brain cells.
4. Broccoli
Broccoli comes packed with powerful plant compounds, including antioxidants. It is super-high in vitamin K, which is a fat soluble vitamin is essential for forming sphingolipids, a type of fat that is packed into the brain. Vitamin K is linked to boosting memory.