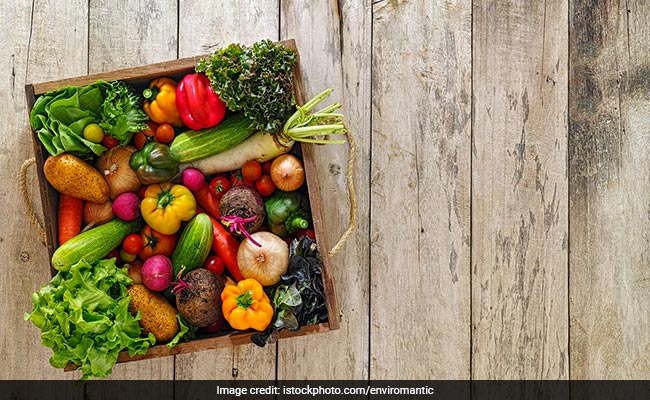 Highlights
Incidence of lymphoma and breast cancer lower in people who eat organic
The study was conducted with 70,000 French adults
No link between organic food and bowel and prostate cancer was found
The craze for organic food has been on the rise all over the world, as more and more people realise the harmful effects of eating foods sprayed with pesticides and insecticides. So mostly everyone is familiar with the health benefits of eating processing and chemical-free and fresh produce, but a recent study has said that eating organic food may even help you lower the risk of cancer! The study, conducted by the Centre of Research in Epidemiology and Statistics in Paris, looked at 70,000 French adults and concluded that the incidences of Non-Hodgkin's lymphoma and breast cancer were lower in adults who gave up regular processed food and opted for organic food. The study further suggested that the lower risk of cancer in these adults may be due to the consumption of food free from pesticides, insecticides and other chemicals that are generally sprayed on fruits and vegetables crops.
The findings of the study were published in the JAMA Internal Medicine journal and they come against the backdrop of increased awareness about presence of pesticide residues in crops and their harmful impact on the consumers. Study author Julia Baudry said that it can be hypothesised that due to the lower exposure to pesticide residues for people who eat organic food, the incidence in cancer for these people is lower. She added by saying that if the findings of this study are substantiated with more scientific evidence, then promoting consumption of organic food among the populations of the world, may prove to be effective preventive strategy against cancer. However, she admitted that the consumption or otherwise of organic food was not found to have any link with incidence of bowel cancer and prostate cancer.
However, there are some other health benefits of eating organic food. Here are some of these that you must know:
1. More Nutritional Content: According to a 2016 study published in the British Journal of Nutrition, organic milk and meats tend to have about 50% more healthy fats in them. Organic milk, said the study, has more saturated fat than non-organic milk.
2. Free of Synthetic Hormones: A number of fruits and vegetables are sprayed and injected with hormones like oxytocin, which may prove to be harmful when consumed.
3. More Antioxidants: In a lot of fruits and vegetables, it is found that the antioxidant content was higher than their non-organic counterparts.