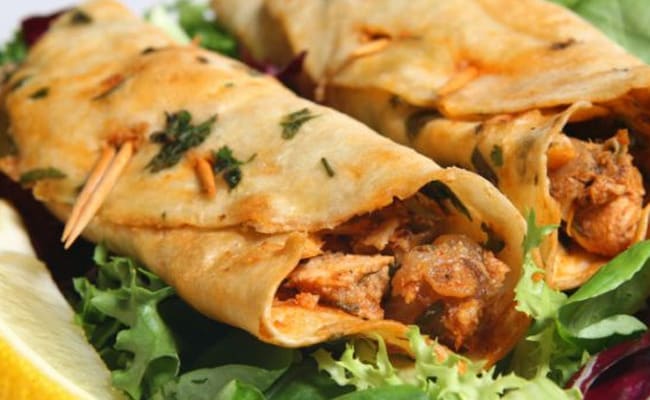 Food, lights and festivities galore- it is that time of the year again when Bengalis around the world are immersed in celebrations of Durga Puja 2018. Durga puja is the most widely celebrated festival of the country. This year Durga Puja would be celebrated from 14th October (Panchami) to 19th October (Vijay Dashmi). Considering the frenzied preparations that go into it months in advance, it would not be wrong to dub Durga Puja as a five-day long carnival of sorts. Catching up with friends and families, hopping pandal-to-pandal in new clothes, participating in various competitions and enjoying cultural programs featuring local artists and your favourite stars, there's so much to do around Durga Puja- our favourite is munching into delicious snacks at the stalls. Festive bingeing has been an intrinsic part of Durga Puja celebrations since time immemorial.
Here are some of the bengali dishes we are especially looking forward to this year:


1. Kathi rolls
A hearty melange of meat, veggies and eclectic sauces, wrapped in thin flaky paratha, Kathi roll is perhaps the best desi invention that happened for the on-the-go generation of ours. This filling snack is all you need to fuel yourself in the midst of the pandal-hopping spree.
(Also Read : Where to Get the Best Kathi Rolls in Kolkata)
2. Mughlai Paratha
If you have the time to sit and indulge, do go for the wholesome and delicious Mughlai Paratha. This minced meat-filled deep-fried egg paratha is a common fixtures in cabin and canteens of Bengal. Almost every major Durga Puja pandal is expected to have a stall for Mughlai Paratha. Don't waste any time and queue immediately as soon as you spot one.
(Also Read: Mughlai Paratha: We Bet You Can't Resist This Meat Filled Deep-Fried Egg Paratha from Bengal)
3. Ghugni
The popular street-side snack of Bengal is essentially a spiced chickpea or Bengal gram based curry. It is topped with chopped onion and masala. Some preparations also include minced mutton or mutton chunks. There, there we saw you slurping!

4. Mishti
While we absolutely love our savouries, there is no way we can go about our festivities without our favourite sweets. Kheer kodombo (a small rasgulla encased in kheer), kaccha golla (tender sweet made with cottage cheese, cardamom and rose water) and rajbhog are some of our chenna favourites apart from roshogolla of course! Those who are not so fond of chenna can try lobongo-lotika, which is basically a rectangular dough pocket filled with khoya, nutmeg powder, coconut (grated), ghee, nuts, raisins, cardamom.
(Also Read: Durga Puja 2018: A Food Guide to Eating at the Puja Pandals)
5. Kolkata Biryani
You saw this coming, didn't you? A festive staple, Kolkata biryani is made with aromatic rice, tender meat and a handful of heart-melting masalas. Kolkata biryani is a sub-variant of Lucknowi biryani. The meaty delicacy also has unique additions of boiled potato and a boiled egg!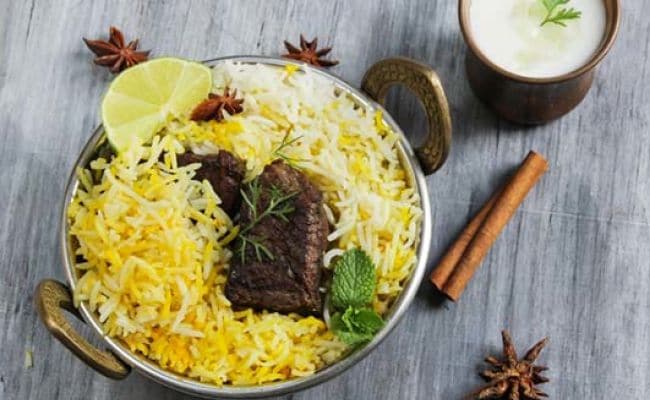 6. Chops
These crumb-coated melt-in mouth delights are found in both non-vegetarian and vegetarian variety. While meat chops are made with chicken, fish, or mutton keema, the vegetable chops are deep-fried versions made with veggies like potato and beetroot. The chops are sprinkled with chaat masala and served with tomato ketchup or the feisty kasundi- a special kind of traditional bengali mustard sauce.
7. Phuchka
Phuchka is a spicy cousin of golgappa. Deep-fried puffy balls of semolina filled with a mixture of boiled gram, mashed potatoes and a mix of tangy and spicy chutney. Phuchka is dipped in spicy water and is meant to be consumed all at once. Are you game for this spice-fest?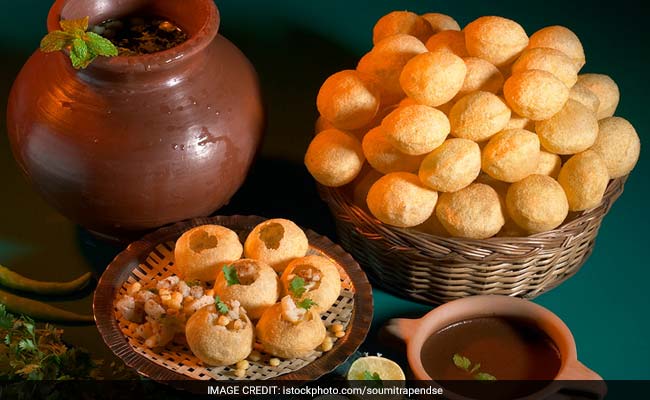 8. Churmur
While you are at your phuchka stall, do ask your vendor if they serve churmur as well. Churmur is an interesting snack, which is prepared by crushing phuchkas and mixing them with mashed potatoes. It is then tossed with a variety of spices, tamarind water, green chillies and coriander leaves.

What are you waiting for? Let the feasting begin!
Here's wishing all of you a very Happy Durga Puja 2018!