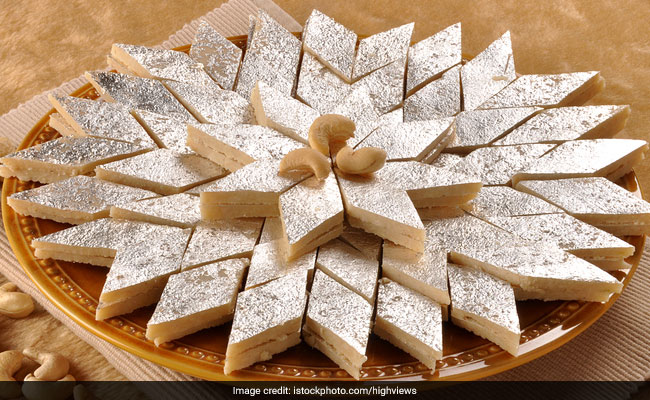 Highlights
Diwali 2018 will be celebrated on 7th November
Diwali sweets often contain adulterated mawa or khoya
Check for adulterants in mawa with 3 simple tests
The countdown to Diwali 2020 has begun, and Indians all over the world are getting ready to celebrate the festival of lights with full gusto. Diwali is incomplete without unbridled indulgence in sweets of all kinds- from barfis to halwas, cookies, cakes, chocolates, macarons, candies and all other confectionaries. People don't just buy sweets for their families and to serve to guests, but also spend on gifts full of various different kinds of traditional and modern sweets for their relatives and acquaintances. A number of sweets that are typically eaten during Diwali are made from khoya or mawa. This is a dried whole milk residue that is added to a number of Indian sweets prepared during a number of festivals like Deepavali, Rakshabandhan, Holi, etc. During these festivals, a number of halwais and sweet shops may buy and use adulterated mawa to bring down their cost of raw materials. It is always better to eat homemade sweets as they are prepared with authentic ingredients, and let's just admit kit, there is nothing more special than home-made treats. Since the celebrations are not going to be so grand in scale, this is perhaps how we can make the festivities special this year.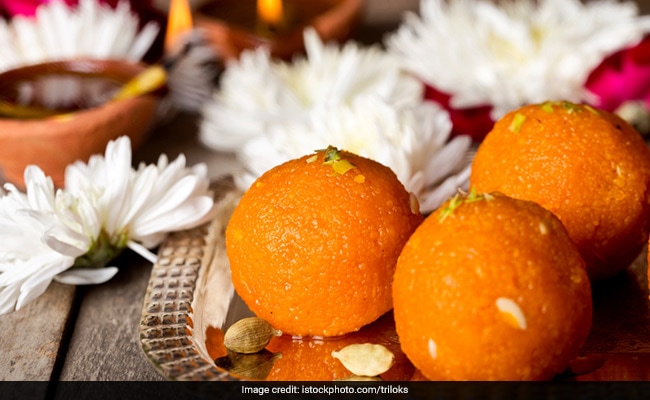 Mawa or khoya used in Diwali sweets may be adulterated with a number of foreign ingredients like fine flour, starch, suji or semolina or even blotting paper. While these three are the relatively tame adulterants, there are some things added to mawa which are potentially harmful when consumed, including urea, palm oil or detergent! Some dairies also add foreign fat in mawa and milk to make these products taste 'richer'. Mawa, along with milk, is one of the most adulterated items during festival times. When people consume sweets made from these adulterated dairy products, their health may be affected.
Also Read:Diwali 2018: How To Spot Adulterated Sweets And Their Ingredients? A Quick Guide
How To Test Mawa For Presence Of Adulterants
To make consumers aware of the rampant adulteration of this very commonly used ingredient in sweets, there are some mawa testing kits available for people to use on their mawa samples during Diwali. But if you can't get your hands on one of these kits, you can simply use iodine to test the purity of your mawa.
Here are 3 other methods to test mawa for signs of adulteration:
1. The Food Standards and Safety Authority (FSSAI) had also suggested a simple trick to find out if your khoya is adulterated with starch. All you need to do is take a little bit of the mawa you have recently bought from a store and put it in some hot water. Add a little bit of iodine to this water and if the mawa turns blue after coming in contact with the iodine, it has starch in it. If not, then it's good to go.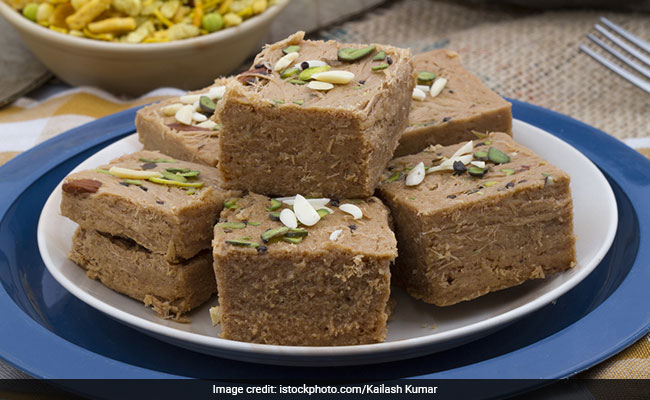 2. Another simple test is one which involves checking a sample of mawa at the time of purchase itself. Pure, fresh and unadulterated mawa has an oily and grainy texture, tastes slightly sweet and leaves a trail of grease, when rubbed on your palm. So before you buy it, all you need to do is to take a pinch from the stock and rub it in palm, to check for sweetness or tartness. If it tastes odd, that is probably because it is adulterated with foreign substances.
3. You can also use sulphuric acid to test presence of certain chemicals like formalin (a preservative) in milk or mawa. Take a bit of sample in a container and add some concentrated sulphuric acid to it. If there's formation of a bluish or violet colour in the sample, then it may be adulterated with formalin.
4. These days a lot of sweet shops add vanaspati in mithais, which is not good for health if consumed in big quantity. To check if milk is adulterated with vanaspati, all you have to do is to add 2 tbps of hydrochloric acid and 1 tbsp of sugar to 1 tbsp of milk. If the mixture turns red, its impure.
5. To increase the shelf life of sweets, makers of mithai, formalin is used for preservation purposes. It is transparent and can preserve milk for long time. To test for formalin existence in milk, just take a small piece pf mitahi and put 2-3 drops of sulphuric acid into it. If a blue ring appears at the top, milk is adulterated else not.
Have a Happy and Safe Diwali 2020!