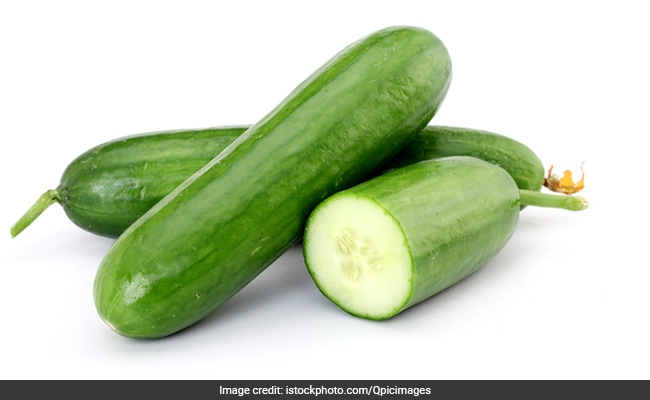 According to a study published in the journal of Plant Foods for Human Nutrition, type-2 diabetes patients could lower their blood sugar levels by eating cucumber. The nutritious vegetable could help diabetics as it contains high fibre content; fibre is key to lowering blood sugar levels. It also helps slow down digestion of carbohydrates and sugar, which can further lower sugar levels. In fact, cucumbers contain an estimated 10 calories, as per the United States Department of Agriculture (USDA). The researchers reminded that the vegetable could help get the patients their fill without worrying about raising blood sugar too much. They are a crisp, cool, low-carb choice; most importantly, keep in mind that cucumbers are not only for salads- you can also add thin slices to sandwiches or wraps and eat them as it is. Read: How to manage diabetes naturally.
Here's how you can add cucumber to your diabetes diet:
1. Eat cucumber and peanut salad. It is a refreshing salad with the goodness of cucumber coupled with the crunch of peanuts.
2. Chilled cucumber soup is just perfect for diabetics. Chilled soup with the added goodness of yogurt topped with parmesan coated croutons. Hint: there's a lot more than just cucumber and yogurt.
Can you imagine something as good as pakodas having cucumber? Well, you heard it. These pakodas made with cucumbers dipped in a batter made with singhare ka atta. It's sure a treat.
A fresh accompaniment without which an Indian meal is almost incomplete, raita with the goodness of fresh cucumbers is what you'd need.
Here are more low-carb foods for diabetics:
1. Spinach
It is loaded with beta-carotene, folate and vitamin K, all of which are great for diabetics. Toss them into your bowlful of salads, soups or curries.
2. Tomatoes
Tomatoes are packed with vitamin C along with vitamin A and potassium. They are low-carb and low-calorie options too.
3. Broccoli
It's super low in carbs and is loaded with vitamin A, C and K. It also boasts of fibre and iron among its contents. Look for florets that are tightly packed together and are dark green in colour.
4. Cauliflower
Another low-carbohydrate veggies, cauliflower can be a boon to your diabetes meal plan. It has potassium, folate, fibre and vitamin C, all of which are beneficial for diabetes.
Consult a diabetologist before switching to any of the foods mentioned above.