Highlights
CES 2018 is the biggest annual tech conference of the world.
CES is being held in Las Vegas from 9th to 12th January 2018.
Kitchen appliances with smart technology are being showcased at CES.
The world's biggest conference for consumer technology CES 2018 is going on in Las Vegas right now and there are a lot of mindbogglingly advanced pieces of tech that have been showcased. Some of these are smart kitchen and home appliances, aimed at making your life not just easier and more convenient, but also so much more fun! From ovens that can be controlled by voice commands and a dishwasher that selects the most appropriate wash cycles to rinse the dishes properly, CES 2018 is a delight for gadget lovers who enjoy cooking.
Here are just some of the appliances that are capable of making your kitchen smarter than you:
27-inch Family Hub
It's more like a television, stationed above your stove. GE Appliances calls it the Family Hub and has introduced it at this year's CES. With this gadget, you can access the latest recipes and also video call your family and friends, while you prep your meals. The Family Hub also has two cameras, one facing ahead and one facing downwards towards the stove top. You can click pictures of food and Instagram them instantly.
Smart oven
With this oven, you can forget about the worry of over-cooking food or burning it because you forgot to switch the oven off on time. Whirlpool's smart oven switches off on its own when the food is ready!
Easy clean oven and Quadwash Dishwasher combo
This oven and dishwasher combo is the answer to all your fervent kitchen prayers. They make cooking so much easier. The oven is capable of automatically pre-heating at a specified time. The Quadwash dishwasher is connected to the oven and is capable of receiving information about the dish that was just cooked, so that it can select the most appropriate wash cycle to rinse the dishes properly.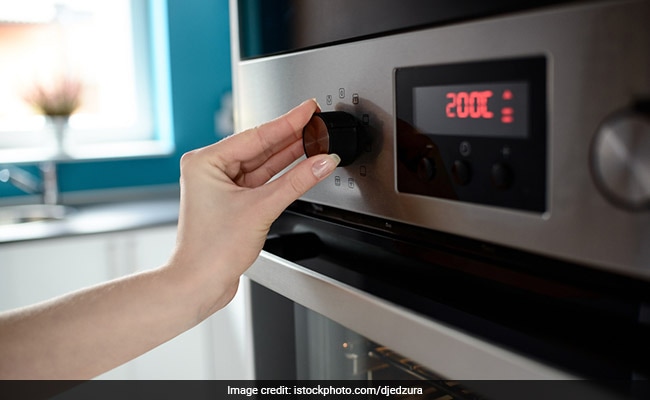 Smart Coffee maker
Gorumia has introduced a coffee maker that is capable of grinding fresh coffee for every single brew. The grinder can receive commands from a user via a mobile app and grinds the beans to perfection. It can also bring the water to boil at the perfect temperature and brew a cup exactly as is customized by the user.
Smart pot pressure cooker
This special pressure cooker can perform 13 functions, including cooking, sautéing, steaming, etc. You can cook almost anything with this pressure cooker, from rice to meat and fish and even desserts. Moreover, the cooker is capable of reducing your cooking time by 70 per cent!
A host of other kitchen, home and bathroom appliances with in-built AI tech and virtual assistants was unveiled at the CES 2018. The annual conference is a platform for prominent consumer durable and technology companies to showcase latest designs and advanced technology models to be introduced in the market.
Get Breaking news, live coverage, and Latest News from India and around the world on NDTV.com. Catch all the Live TV action on NDTV 24x7 and NDTV India. Like us on Facebook or follow us on Twitter and Instagram for latest news and live news updates.