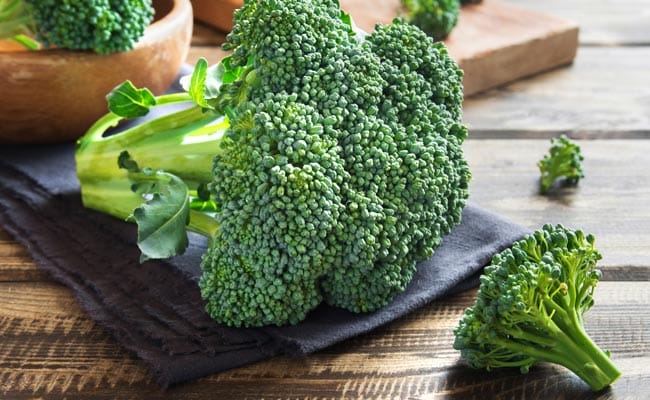 Diabetes Diet: We all know that green vegetables are brimming with health promoting properties, but we still don't like to include them in our daily meals, as many of us don't like their taste or smell. But there is this one green vegetable that we all love, be it in salad, paranthas, or soups. Yes, we are talking about broccoli. It is the edible flowering head of a green plant that derived its name from the Italian plural broccolo- flowering crest of cabbage. Did you know that other than being a yummy delight, broccoli is full of nutrition and health benefiting properties? It started off as an exotic vegetable but as its nutritional value unfolded before the world and hence became a must have. According to the United States Department of Agriculture (USDA), a 100-grams serving of broccoli has 89.30 grams of water, 2.6 grams of fibre, 2.8 grams of protein and has 34 calories.
(Also Read: 11 Best Broccoli Recipes | Easy Broccoli Recipes)
Broccoli derived its name from the Italian plural broccolo- flowering crest of cabbage


Photo Credit: iStock
Broccoli For Diabetes
If you are wondering how broccoli can help manage your blood sugar levels and control diabetes, then there is a simple answer to it - the fibre in broccoli. Fibre plays important role in our body, and helps us to have better digestion. Fibre, found in plant-based foods, helps slow down the rise in our blood sugar level. In a study published in PLOS Medicine, researchers found that soybeans, cauliflower, Brussels sprouts, broccoli, and leafy greens were the wonder vegetables that assisted weight loss the best among all vegetables.
(Also Read: Broccoli Paratha: The Goodness Of Veggie In Parathas)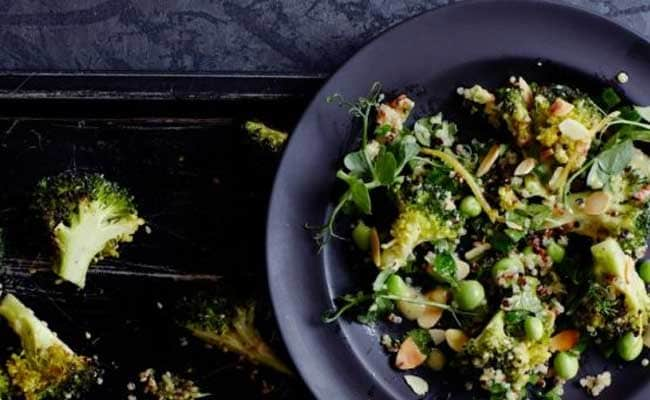 The fibre content in broccoli plays important role in our body, and helps us to have better digestion.
According to Consultant Nutritionist, Dr. Rupali Datta, "Broccoli has a GI of 15, which is very low. It provides very little calories and is a source of fibre, all of which make it an excellent food for diabetics." However, one of the major areas of concern among diabetics is the damage caused to blood vessels. According to a study published in the journal Diabetes, the presence of sulforaphanes in broccoli protect against this type of cell damage for diabetics. Similarly, in another study, conducted by the University of Gothenburg in Sweden found that sulforaphanes reduced production of glucose in liver cells. While research will continue, there is no doubt that broccoli's nutritional value adds a lot of health to a diabetic's daily food.

3 Interesting Broccoli Recipes You Can Try

1. Broccoli Baked
Broccoli clubbed with fresh, creamy cheese to prepare an easy, no-fuss, hassle-free bake.
Broccoli, celery, carrots and bell peppers tossed together and drizzled with a french dressing in this refreshing salad.
Yellow and red peppers, broccoli and spring onions are drenched in delicious seasoning and sprinkled with apricots.
So the next time you plan to make a healthy meal for yourself, make use of broccoli and reap its many benefits.
Disclaimer: This content including advice provides generic information only. It is in no way a substitute for qualified medical opinion. Always consult a specialist or your own doctor for more information. NDTV does not claim responsibility for this information.