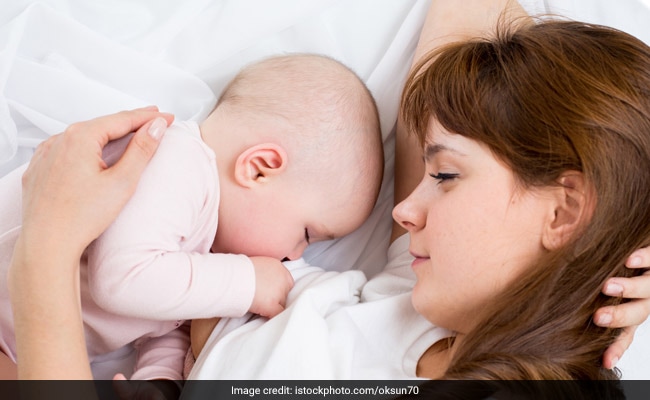 Breastfeeding has been known to be healthful for both mother and the baby. According to a study published in the journal Paediatrics, babies who are breastfed for at least two months are at a lower risk of Sudden Infant Death Syndrome (SIDS) than the ones who aren't nursed as long. According to the University Of Virginia School Of Medicine Research, breastfeeding for at least two months cuts a baby's risk of SIDS almost in half. The study also determined that mothers do not need a breastfeed exclusively for their baby to get the benefit, potentially good news for moms who can't or choose not to rely solely on breastfeeding.
The researchers found, after adjusting for variables that could distort their results, that breastfeeding for at least two months was associated with a significantly decreased risk. Breastfeeding for less than two months did not offer such a benefit. The team analysed eight major international studies that examined 2,259 cases of SIDS and 6,894 control infants where death did not occur.
This large collective sample demonstrated the consistency of findings despite differing cultural behaviours across countries, and it provides convincing evidence of the reliability of the findings.
"It's great for mothers to know that breastfeeding for at least two months provides such a strong protective effect against SIDS," said researcher Rachel Moon. "We strongly support international and national efforts to promote breastfeeding." It remains unclear why breastfeeding protects against SIDS, though the researchers cite factors such immune benefits and effects on infant sleeping patterns as possible mechanisms.
With Inputs from IANS