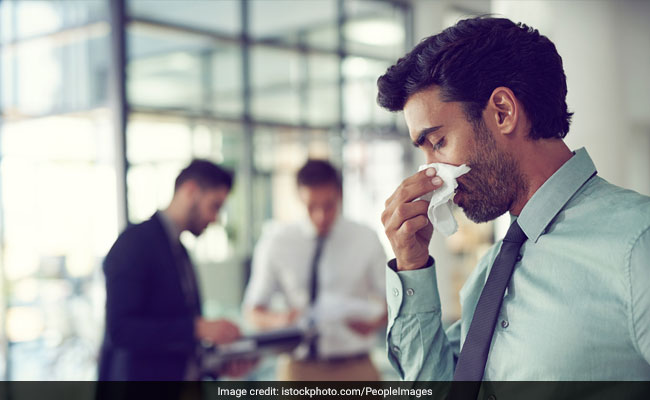 Highlights
Elevated levels of tiny atmospheric particles called PM2.5s are found
The study linked pollution exposure to low levels of parathyroid hormone
There is link between traffic fumes and fractures caused by osteoporosis
Delhi NCR and many other parts of the country are dealing with high levels of air pollution causing some serious health hazards that may include respiratory illness, lung cancer, stroke, cardiovascular disease, congestion, etc. Turns out, if you are living in areas of high air pollution, you are most likely have weakened bones or fractures due to osteoporosis. According to the study published in the Lancet Planetary Health, air pollution could cause brittle cone disease. A study conducted by Columbia University's Mailman School of Public Health that analyzed data on more than nine million people enrolled in Medicare in the Northeastern US and found a link between traffic fumes and fractures caused by osteoporosis.
The study linked pollution exposure to low levels of parathyroid hormone that regulates calcium production, leading to weaker bones and more hospitalizations for fractures. Researchers found that such cases were majorly seen in communities with elevated levels of tiny atmospheric particles called PM2.5s. They are particularly harmful as they are so small they can penetrate deep into the body. They are mainly found in vehicle exhausts.
While Delhi chokes, it is imperative to take preventive measures and look after your bone health too. Here are some dietary tweaks that you should consider during this period to keep your bones healthy and strong.
1. Vitamin C
Vitamin C helps to develop healthy bones and also helps in the formation of collagen that is the fibrous part of the bones and cartilage. Citrus fruits including oranges, grapefruit and strawberry are good sources of vitamin C. Broccoli and bell peppers are said to have great vitamin C content.
2. Vitamin K
Vitamin K is required to increase bone mineral density, especially in people with weak bones, further preventing bone fractures. You should include vitamin K rich foods like thyme, parsley, lettuce, cauliflower, basil and cabbage in your daily diet.
3. Magnesium
Magnesium plays a vital role in the structural development of the bones and further strengthens them. Magnesium rich foods may include green vegetables, legumes, pumpkin seeds and bananas.
4. Phosphorus
Numerous nutrients facilitate the absorption of calcium in the body and phosphorus is one of them. Include phosphorus rich foods like avocados, grapes, figs and bananas in your diet.